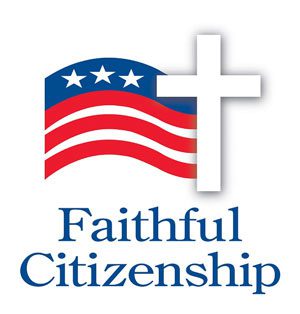 Bishop John Noonan invites the faithful to pray a novena beginning on October 28 and continuing through November 5.
A novena is a traditional form of prayer which takes place over a period of nine days (the number of days which Mary and the Apostles spent in prayer between the Ascension and Pentecost).
To participate in this novena, spend some time during each of the nine days using the daily prayers, reflections, and the Novena Prayer found here.
Bishop Noonan also invites Catholics to pray before the Blessed Sacrament on the eve of the election, a (adoration) holy hour on November 5, the day before the national elections. Click here for Adoration and Benediction prayers.
The following parishes have confirmed they will be praying the Novena for Faithful Citizenship.
Annunciation Catholic Church, Longwood
Ascension Catholic Church, Melbourne
Blessed Sacrament Catholic Church, Clermont (novena after daily Masses, Adoration will be on Election Day from 9am-8pm)
Corpus Christi Catholic Church, Celebration
Holy Cross Catholic Church, Orlando
Holy Name of Jesus, Indialantic ((they are handing out the Novena prayer to their parishioners and will have Adoration on the eve of the election.)
Holy Spirit Catholic Church, Lake Wales
Prince of Peace Catholic Church, Ormond Beach
Resurrection Catholic Church, Winter Garden
St. Ann Catholic Church, Debary
St. Augustine Catholic Church, Casselberry
St. Faustina Catholic Church, Clermont
St. John the Baptist Catholic Church, Dunnellon
St. Mary Magdalen Catholic Church, Winter Park
St. Margaret Mary Catholic Church (Novena from Oct. 29 – Nov.6)
St. Peter Catholic Church, Deland
St. Paul Catholic Church, Leesburg (promoting Novena and will have Adoration Nov. 5 at 6:30 pm)
St. Vincent De Paul Catholic Church, Wildwood