After five years of formation, 12 men from the Diocese of Orlando will receive the Sacrament of Holy Orders and become permanent deacons. Bishop John Noonan will ordain the men on June 6 at the Basilica of the National Shrine of Mary, Queen of the Universe in Orlando. While the men come from various backgrounds, careers and geographic regions, they all have one common bond — their desire to serve the Lord.
"This is such a diverse group," said Deacon David Gray, Diocese of Orlando director of the permanent diaconate. "Each one of them will bring a spirit into their parish based on their gifts. It has been beautiful to watch them grow."
Each of the men has developed mentally, spiritually, academically and pastorally, said Deacon Gray. Following the ordination, all will serve within their respective parishes in union with their pastor or parochial administrator, and each is expected to be involved in ministry outside their parishes.
"That is what the diaconate brings," said Deacon Gray. "It brings an attitude of service with unique gifts for the parish and the life around the parish as they live out their ministry."
All are invited to the diaconate ordination, Saturday, June 6, 10 a.m., at the Basilica of the National Shrine of Mary, Queen of the Universe, 8300 Vineland Avenue, Orlando. Bishop John Noonan by the imposition of hands and the invocation of the Holy Spirit will ordain Alfred D'Angelo, Thomas Flavell, Gary Hessen, Stephen Knych, Pablo Laguna-Villegas, Christopher Meehan, Joseph Moran, German Romero, Michael Rosolino, William Shelden, Kurt Slafkovsky and Heriberto Toledo. The deacon ordination Mass will be live streamed at www.orlandodiocese.org/livestream.
Meet the 12 Men who will be Ordained Deacons: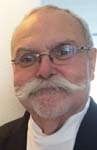 Fred D'Angelo, St. Brendan Parish, Ormond Beach
Fred D'Angelo is a retired doctor has a long history of service with his parish. He serves as an Extraordinary Minister of Holy Communion, minister to the sick, sacristan, and member of the choir. He has also been a long-standing member of the St. Brendan Elementary School Board and currently serves as its president.
In 2012, he was elected president of the St. Brendan Conference of the Society of St. Vincent de Paul and oversaw the formation of the food pantry and "Hands Me Ups" thrift store. Still, D'Angelo was hesitant about embarking on a new ministry as part of his diaconate formation.
"We were challenged the very first year to 'get outside the walls of the Church' and to try things we hadn't done in the past," D'Angelo said. "If I saw a sign for a prison, I would get nervous. As part of my ministry, I visited the prison and have now been ministering to the people there for the past 4-1/2 years."
D'Angelo said he sees ordained life as ever-changing.
"Discernment begins before you enter the program and continues until you die," he said. "You continually need to see what the needs of the people are and balance that with your family and spiritual life. It is never going to stop."
D'Angelo and his wife Denise have four children.

Tom Flavell, Our Lady of Grace Parish, Palm Bay
Tom Flavell credits his wife, Tracy, to leading him to the Catholic faith. As a deacon, he hopes to lead others to the faith as well.
"I became Catholic at the Easter Vigil in 1980," he said. "I married into a Catholic family and chose to become Catholic because I witnessed the love Tracy's family had for each other, and we wanted to raise our children (they have three grown children and one grandchild) in one faith."
He said he first became interested in the diaconate program in the late 1980s but a job transfer from Pennsylvania to Florida put those plans on hold.
"While I thought God was telling me 'no' in the late 80s, I have come to realize he was not telling me 'no,' just 'not now.'"
He said the journey has strengthened his marriage.
"Every weekend has been a treat," he said. "Even though we are empty nesters, it has been wonderful to get away from work and everyday life and spend time together with God as a couple."
Within his parish, Flavell ministers to catechumens seeking to learn about the Catholic faith and become baptized. He also serves with the Knights of Columbus, ministry of hospitality, ministry to the sick and the liturgy committee. Outside the walls of his parish, Flavell serves in the local soup kitchen, hygiene ministry, Habitat for Humanity and the prison ministry.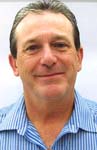 Gary Hessen, St. Joseph Parish, Palm Bay
Gary Hessen said his call to the diaconate took root in the mid-1980s when he was studying to become a priest. During those early formation years, from 1984-1989, he helped form the Diocese of Orlando's relationship with our sister diocese in San Juan de la Maguana in the Dominican Republic. It was there that he met and fell in love with the woman who would become his wife.
"God was obviously not calling me to the priesthood," he said. "He had other plans for me. My wife, Charo and I, have been joyfully married for 26 years. God has blessed us with so many good times and two beautiful children."
"The people of St. Joseph have prayed for me and have encouraged me into this wonderful ministry, the vocation of the diaconate," said Hessen.
As he looks forward to serving the people of God, Hessen's heart remains in missionary work and working with the poor.
"I hope that I show others that Christ is in the center of my life and lead others to want to serve and find a deeper relationship with Christ," he said. "I want to extend a very special thank you to all the people in my life who have fostered this vocation in my life."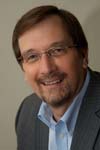 Steve Knych, Corpus Christi Parish, Celebration
As the first deacon ordained for Corpus Christi Parish, Steve Knych hopes to be a good example and bring the joy of his faith to his parish. Kynch said joining the parish a year after its founding, offered him and his wife, Audrey, the opportunity to grow with a parish from the start. It also sparked a calling to become a deacon.
"There was more and more of these beams that God was giving me about new starts and opportunities and new service that he was calling me to do," he said. "It just seemed to be the persistence and the coming together of all of those factors that made it the right thing to do."
A native of Massachusetts, Knych was raised in a strong Catholic family and was taught by religious sisters. After graduating from medical school, he served in the Air Force for 26 years, ultimately retiring as a colonel. He said this newest journey has had an impact on all facets of his life.
"It went more from you have to do this, to I want to do this, to I need to do this," he said. "This feeling evolved in every way in my life, prayer life, service life, life in the parish, and life outside the walls.
"What has amazed me so much has been God's presence in this whole process," Knych added. "In our class, we literally have everyone from carpenters and technicians to scientists, engineers and physicians. No one greater than God could envision that. No one would be able to pull such totally divergent people together into a family that is going forward."

Pablo Laguna-Villegas, St. Catherine of Siena, Kissimmee
Born in Rio Piedras, Puerto Rico, Pablo Laguna-Villegas grew up in a family steeped in the Catholic faith. As a young boy, Laguna-Villegas developed a deep love of music and learned how to play violin, viola and tenor saxophone. He would carry this love throughout his ministry to the Church.
After college, Laguna-Villegas became a paratrooper for the United States Army. After a year, he married his high school love, Ilia, and the couple moved to Ft. Bragg, N.C. Shortly after the birth of their daughter in 1987, Laguna-Villegas stepped away from military life and moved his family to Florida. In 1992, the family was complete with the birth of their son.
Although he spent much of his time working, Laguna-Villegas made certain that his children were educated in the faith. The family began attending St. Catherine of Siena when it was just a mission, and he and Ilia became catechists, teaching religious education and sacramental preparation primarily to high school students. They also became immersed in other ministries throughout the years.
"It brought me great joy to see my children grow in their faith," he said. "When they were older, I felt the Holy Spirit call me to the diaconate formation process."
He said the journey has taught him much about the Church's teachings and he looks forward to continue sharing that knowledge with all of God's children.
Chris Meehan, Ascension Parish, Melbourne
Chris Meehan said he first heard God's call to the diaconate one Sunday morning during Mass.
"When the Scripture was proclaimed from the book of Revelation, 'because you are lukewarm, neither hot or cold, I will spit you out of my mouth' (Rev. 3:16), I realized I needed to do more with my spiritual life," he said.
He immersed himself in parish life, participating in Christ Renews His Parish (CRHP) retreats and mission trips. Along the way he began to pray – a lot—and participate in daily Mass and Eucharistic Adoration. During a post-CRHP discernment gathering, when asked in what ministry he wanted to serve, Meehan blurted out, "I want to be a deacon."
"I was not sure where those words came from because the diaconate had not been something I felt like pursuing," he said. "Along the way, I prayed whether this was something I should be doing or had I just convinced myself it was right for me. God would send me an answer within a few days. Eventually I quit asking if it was okay to be in the diaconate formation program and started asking God, 'What shall I do next?'"
Meehan hopes to serve in faith formation after being ordained. He and his wife, Pat, have three children, one of whom is deceased. Along with a master's degree in engineering management, Meehan holds a master's degree in theology.

Joseph Moran, St. Joseph Parish, Palm Bay
Like St. Joseph, Joe Moran is a professional carpenter by trade. For 30 years, he owned and operated J.M. Construction, Inc., first in Norwalk, CT and since 1993 from Palm Bay. Last year, Moran closed his business and began to share his talents full time as the construction manager of Habitat for Humanity of Brevard County. His change in career is fitting to his call of servitude as a deacon.
Moran's call to the diaconate came during a Christ Renews His Parish renewal weekend.
"During the foot washing ceremony, I felt the presence of Christ and it touched my heart," he said. "From then, people started asking me if I ever thought of ever becoming a deacon. That was back in 2005. Five years later, I finally answered the call."
Moran said the journey has been a true testament of faith.
"To me, the journey was like taking a glass and emptying the glass out," he said. "You feel totally empty. Then month by month, you feel yourself being filled with the presence of Christ. It was a fun journey but there were difficult times, but we made it through as a class. I did not walk this journey alone, and neither did anyone else. Our families were also with us, and by the grace of God, we made it."
Moran and his wife, Elly, have two grown daughters. While his pastor and fellow deacons have a lot of ideas for him once he is ordained, family ministry remains closest to his heart.

German Romero, Sts. Peter & Paul Parish, Winter Park
As a deacon, German Romero wants share his love of Christ with the faithful of his parish and to help them fully understand their faith and the theology of the Church's teachings.
"The journey to the diaconate has been a joyful experience in that I have discovered much about my faith," Romero said. "It has been an eye-opening experience as I have encountered the beauty and richness of my faith."
Romero and his wife, Sue, have been parishioners of Sts. Peter and Paul since 1973. There they have served in a number of ministries – German as an Extraordinary Minister of Holy Communion, lector and usher, and Sue as a minister to the sick.
Romero has also embraced working with others in service to the community, serving as a facilitator for Catholic scripture studies, Christ Renews His Parish, Renew Small Christian Communities program and much more.
He has reached out to the community as well, volunteering for 10 years with the YMCA Black Achievers and Developing Hispanic Leaders Mentoring Program. He has ministered with UCF Catholic Campus Ministry.
Romero looks forward to using his passion for service and teaching in collaboration with others to serve his parish and community and to help people discover their own spirituality.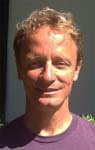 Michael Rosolino, Our Lady of Hope Parish, Port Orange
"As a young child, I felt a call to ministry," said Michael Rosolino. "For a time I considered the priesthood, but after much discernment, I decided that was not what God was calling me to be. Still, I wanted to serve God."
Early in his marriage, Rosolino said God began calling him to the diaconate. For more than 10 years, Rosolino and his wife, Carrie, discussed when would be a good a time to answer that call. In 2010, they decided the time was now.
Rosolino said the past five years have been incredible, not only in his faith formation but also for his marriage.
"The other families have been a blessing in our lives," he said. "The classes were engaging and inspirational. It was a fruitful experience. And through it all, my wife and I have grown closer. My marriage and family have become stronger."
Rosolino is active in his parish as a lector, Extraordinary Minister of Holy Communion, an administrator of FOCCUS to pre-marriage couples, and teacher of baptism prep classes. He said he hopes to continue to build on these ministries as a deacon.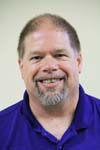 Bill Shelden, Blessed Sacrament Parish, Cocoa
Bill Shelden grew up in the Presbyterian and Methodist traditions and attended Lutheran school as a child. With his wife Wendy's encouragement, he became Catholic in 1994 and has been serving the people of God ever since.
While serving in the U.S. Air Force, Shelden said the military chaplain in Cheyenne, Wy., asked him if had ever considered becoming a deacon. He simply replied, "No." Years later, when a good friend posed the same question, he started to question if he was being called.
"I started praying in Mass, asking God to show me a sign," Shelden said. "One Sunday, in his homily the priest said 'Sometimes you have to jump off the cliff and trust God to build you a parachute along the way.' I promptly made my full application to the diaconate program."
Shelden is already active in his parish, serving on the RCIA team, and also as a member of the Knights of Columbus. He admits to having a soft spot for music ministry. Outside the parish, Shelden is involved in jail and prison ministry and is currently following his call to build a Catholic ministry to seafarers at Port Canaveral through Apostleship of the Sea.
Upon ordination, he said he and his wife would like to work with young parents in teaching them how to raise their children in the faith.
Shelden holds a master's degree in Theology from St. Leo University and would like to continue his education toward a Ph.D. in ministry.
Kurt Slafkovsky, St. Peter Parish, DeLand
Kurt Slafkovsky heard God's call to the diaconate more than a decade ago; however, with two small children at home, he felt the timing was not right. In 2008, he began to seriously discern the call when the late Deacon Bob Kinsey asked him to consider joining him in the ministry.
"Ever since he had asked me, it seemed as if doors were opening, things were happening," Slafkovsky said. "I would go to Mass and I would hear a homily that would speak to me in a way that I felt God was putting it on my heart to think about becoming a deacon."
Three years into his formation, Slafkovsky and his wife, Kerrie, welcomed their third child. Would he have the wherewithal to continue his journey with a newborn to care for?
"I learned that when God calls you to something, he will provide everything you need," Slafkovsky said, noting that friends and family stepped in to help with the baby. "Once I started going down that path, I literally was relying and trusting on God to be my provider, and he really did."
"God showed me his faithfulness and his steadfast love," Slafkovsky continued. "That is the greatest thing that touched me."
A third degree Knight of Columbus, he hopes to work with the homeless and elderly as an ordained deacon.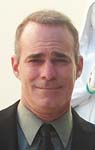 Heriberto Toledo, St. Peter Parish, DeLand
Heriberto Toledo credits the women in his life – his mother, grandmother, wife, and most importantly, the Blessed Mother Mary – in nurturing and growing his faith. He saw their gifts as a true testament of faith.
Eight years ago, he and his wife, Teri, were living in Costa Rica. A registered nurse, his wife was running a free clinic for the poor.
"I learned a lot about serving others through my wife," Toledo said. "I started to think what can I do to serve God more."
Toledo learned about the diaconate program when he and his family moved to Deland. Around that time, he said he experienced an epiphany.
"I realized that God has done so much for me that I wanted to give myself completely to him, as much as I could as a married man," Toledo said.
Shortly thereafter, a deacon in the parish died, and the words God and service began ringing through his ears. That is when he decided to pursue becoming a permanent deacon.
To him, this journey of faith has been a joint effort between his wife, who he considers his anchor, and him. And although Bishop Noonan will be laying his hands on him, Toledo said his wife will be blessed as well.
Toledo and his wife have four daughters. He said he hopes to help people grow in their faith in his new ministry.