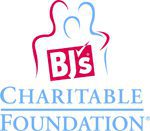 BJ's Charitable Foundation has awarded Catholic Charities of Central Florida a grant of $15,000 to support two of their free medical clinics: Lazarus Clinic in Wildwood and St. Thomas Aquinas Clinic in St. Cloud. These funds will go towards critical medical supplies and the operation of the clinics.
"We are so blessed to be one of the organizations chosen by BJ's," says Karen Beary, Catholic Charities of Central Florida vice-president. "These funds allow us to serve in areas of critical need." Both clinics provide quality care to the uninsured working poor below the poverty line. Operating in the evenings, the clinics are able to accommodate patients who work during the day and cannot afford the time off to visit the doctor. Without these clinics many of the patients' conditions would be left untreated.
"We had a patient last month diagnosed with cancer, a young man with three children," recalls Beary. "We were not only able to serve his needs but also get him free surgery and chemotherapy."
Doctors and nurses volunteer their services to these clinics in addition to working at their own practices. In the last year each clinic had over 1,000 patient visits. These medical professionals have donated hundreds of hours to help the clinics succeed. The funds received by BJ's Charitable Foundation will provide them with much needed medical supplies to continue to help those in need.
"It is safe to say that we have saved scores of lives because of their generosity and the great staff at these clinics," says Beary. "We touch lives one by one. We save lives one by one."
A press conference and check presentation will take place at BJ's Wholesale Club on Friday, September 14 at 9:30 a.m. BJ's is located at 2577 Hwy 27, Clermont, Florida.