The latest from the Church in Rural America.
WEEKLY WISDOM
"Only by cultivating sound virtues will people be able to make a selfless ecological commitment."
– Pope Francis, Laudato Si
VIRTUE AND STEWARDSHIP
The Hidden Foundation of Laudato Si
A lot has been made of the policy implications of Laudato Si. But as Pope Francis reminds us, "Only by cultivating sound virtues will people be able to make a selfless ecological commitment." Personal virtue–or moral excellence– must be a prerequisite for any law or policy if we're truly going to change the way we interact with God's glorious creation.
DISCUSSING LAUDATO SI IN MINN.
Panel Talks About "Next Steps"
Inspired by Pope Francis' call for dialogue on environmental stewardship, CRL joined the Minnesota Catholic Conference in hosting a panel discussion Laudato Si and its implications. The event, which drew over 300 attendees, took place on September 9 at the University of St. Thomas.
Executive director Jim Ennis delivered opening remarks, and CRL provided Twitter coverage throughout the event. The panelists included Cecilia Calvo of the USCCB, as well as a farmer, a parish priest, a theologian, and an economist. Additionally, EPA administrator Gina McCarthy provided a video welcoming participants and encouraging dialogue. Bill Patenaude of Catholic Ecology has a write-up of the event, so make sure to check it out!
JOIN CATHOLIC RURAL LIFE!
Help Strengthen the Church in the Countryside
Since 1923, CRL has been applying the teachings of Christ and His Church to rural America. The issues facing the countryside may have changed in the past 90 years, but our commitment has not, nor has our conviction that rural life is worth fighting for. We're here for the Church in rural America…won't you join us?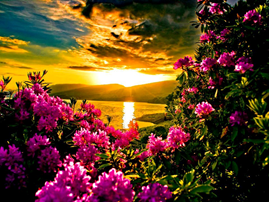 CARE OF CREATION MONTH
Resources to Pray, Pledge, and Act
Catholic Rural Life continues to promote Care of Creation Month, which began on Sept. 1 when Pope Francis called for a world day of prayer for the care of our common home, Earth.
In our partnership with the Catholic Climate Covenant, we remind our network of their excellent resources, especially the St. Francis Pledge as we approach the feast day of St. Francis in October. The CCC website offers ways to pray, pledge and act on behalf of the poor and those most burdened by our degenerative impacts on the environment.
We also would like to mention the Guided Rosary by the Franciscan Action Network. This special publication contains meditations and reflections for each set of mysteries using themes taken from Laudato Si. They hope it will be used to affect change in our communities and the world.
CATHOLIC RURAL LIFE

Applying the teachings of Jesus Christ

for the betterment of rural America

We're the only national Catholic non-profit dedicated to addressing and overcoming the challenges facing rural America, be they social, economical, or spiritual. Please consider supporting our work by becoming a member or donating today.
Have a question about our e-bulletin? Have an item you want to share?

Contact Jonathan Liedl, CRL Communications Coordinator.
Follow us on social media to receive CRL updates, spiritual reflections,
and the latest on the issues affecting Catholics in rural America.