Enkindling a Deeper Faith
Respect Life Sunday, October 6th This year's Respect Life Sunday theme: Open Your Hearts to Life, reminds us that life is all about sharing God's love with one another. Every person, from the tiniest embryo to the ailing and elderly, is created in God's image and worthy of our love and respect. Every parish has received a USCCB packet with liturgical ideas and educational resources in English and Spanish that may be downloaded, see: http://www.usccb.org/about/pro-life-activities/respect-life-program/. If you need more information on ordering materials for your parish or implementing ideas for Respect Life Sunday, contact the Office of Advocacy and Justice at www.advocacyjustice.org or call 407-246-4819.
Forming Leaders in Christ
Don't Miss the 2013 Florida Respect Life Conference! (Oct. 18-19) (Brochure)
Every year a different Florida diocese hosts the Florida Respect Life Conference to spread awareness of pro-life issues and bring pro-life advocates together from all over the state. This year the Diocese of Palm Beach will be hosting the 2013 Florida Respect Life Conference and the theme is "I Give my Heart to Jesus". We will be hearing from a diverse group of speakers that will discuss life topics from abortion to the death penalty. Please the brochure for more information. To register please call 561-360-3330 or online at http://www.diocesepb.org/rlconf.
Scholarships to Attend National Catholic Partnership on Disability Meeting
Apply now for a scholarship to attend Partnership 2013: Where Faith and Disability Meet, the national meeting of the National Catholic Partnership on Disability, to be held November 1-3 in Houston, TX. Speakers will include Most Rev. Daniel Cardinal DiNardo, Archbishop of Galveston-Houston, and John Foppe, an accomplished author who was born with no arms and has gone on to achieve two degrees and become the Executive Director of St. Vincent DePaul, Archdiocese of St. Louis. Learn more.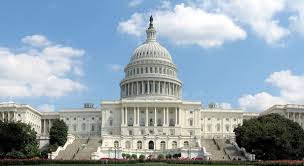 Be an Advocate during the August Recess Congress is on recess from August 5 through September 6, 2013. During this time, act with and for your brothers and sisters in need:
• Take Action on Food Stamps, Immigration Reform, and the Budget. Tell your congressional representatives to support SNAP (food stamps), pass bi-partisan immigration reform, and support a budget that helps people struggling in this economy.Visit, call or write your congresspersons.
• Get Materials to Help You Advocate for Immigration Reform. Justice for Immigrants has many easy-to-use resources to assist your efforts to promote bi-partisan immigration reform. Use these materials during the recess to plan a prayer vigil or a pilgrimage from a parish to a district office or other site; distribute postcards and informational materials in parishes; highlight the issue in homilies or at parish events; or write an opinion piece.
Representatives of the Office of Advocacy and Justice are planning visits to our members of Congress while they are in recess. If you are interested in participating please call us at 407-246-4819 or email us at advocacyjustice@orlandodiocese.com.
Spotlight on Immigration Reform: Resources available for August Congressional Recess, Homily Notes, Information Sheets, Talking Points and more! New Publication!
Are you interested in learning more about the Catholic Church's teaching on migration?
In honor of the 10th anniversary of the joint Mexican/US pastoral letter Strangers No Longer: Together on the Journey of Hope, the Department of Migration and Refugee Services/United States Conference of Catholic Bishops has released a new book that includes essays on major themes addressed in the pastoral letter.
This book provides insights into the historical, pastoral, and theological foundations for the Church's teaching in this area and includes essays written by theologians, legal scholars, and policy experts in the field of migration.
For more information about the book and to read a sample section, please visit the Justice for Immigrants Website.
USCCB NATIONWIDE BULLETIN INSERT Tell the House of Representatives: Pass Bipartisan Immigration Reform Legislation That Protects Families
SUGGESTIONS FOR HOMILISTS: Ordinary Time (August 4 – September 8, 2013) "I want to encourage you and your communities to continue to welcome the immigrants who join your ranks today, to share their joys and hopes, to support them in their sorrows and trials, and to help them flourish in their new home." —Pope Benedict XVI, Celebration of Vespers and Meeting with the Bishops of the United States of America, April 2008
Catholic University Presidents and Academics Write to Congress As the House of Representatives begins debate on immigration reform, 93 Catholic university presidents were joined by academics in sending the following letter on July 18, 2013, to every Catholic member of the House of Representatives, including House Speaker John Boehner and Minority Leader Nancy Pelosi.
Necessary Elements for Just Comprehensive Immigration Reform Element 3: Future Flow Worker Program
Necessary Elements for Just Comprehensive Immigration Reform Element 4: Restoration of the Due Process Protections
TALKING POINTS ON FAMILY UNITY
WHY SHOULD AN IMMIGRATION REFORM BILL INCLUDE A PATH TO CITIZENSHIP?
Arguments against Further Militarization of the Border Extensive Financial Resources Have Already Been Devoted to Border Security Efforts to secure the border have come at a high cost to the American taxpayers and are not sustainable.
General Economic Benefits from Comprehensive Immigration Reform Undocumented Immigrants Currently Pay State and Local Taxes and With Legalization through S.744, They Will Contribute Even More Tax Revenue.
TALKING POINTS FOR MEETINGS FOR REPRESENTATIVES
COMPREHENSIVE IMMIGRATION REFORM Background. The U.S. Conference of Catholic Bishops (USCCB) has long advocated for the enactment of comprehensive immigration reform legislation. In Strangers No Longer: Together on the Journey of Hope, the U.S.-Mexican bishop's pastoral letter on migration, the U.S. bishops call for 1) a path to citizenship for the undocumented population in the country; 2) reform of the family-based immigration system to reunite families—husband, wife, and children—more expeditiously; 3) a future flow low-skilled worker program for migrant workers to enter and work in the U.S. safely and legally; 4) the restoration of due process protections for immigrants; and 5) policies which address the root causes of migration–poverty and persecution.
Necessary Elements for Just Comprehensive Immigration Reform Element 1: Path to Citizenship Background: Currently, an estimated eleven million undocumented individuals1 are living within the United States. While these individuals participate in the workforce and contribute to local society, they are subject to mistreatment from local law enforcement and harassment by their employers, in large part due to their lack of legal status.
Necessary Elements for Just Comprehensive Immigration Reform Element 5: Addressing Root Causes of Migration Background: In examining the causes of immigrants' migration to the United States, it is important to understand the variety of "push" and "pull" factors which drive the global migration process.
2013 Labor Day Statement Bishop Blaire reflects on rising economic inequality and issues a rousing call for everyone to work together to build a just economy in the 2013 Labor Day statement. See all USCCB's resources on work at the Labor and Employment page, and access the full statement in English and Spanish. Also check out the USCCB blog for reflections in coming weeks from various Church and community leaders about what labor means to them in the work they do.
Young Leaders Invited to 2014 Catholic Social Ministry Gathering The Young Leaders Initiative (YLI) aims to bring student leaders from campuses and universities to the 2014 Catholic Social Ministry Gathering (Feb. 2-5, 2014), where they can network with national Catholic social ministry leaders, build knowledge, and develop advocacy and leadership skills. Do you know a campus minister, faculty member, or other contact at a university who could coordinate a group of students to attend the Gathering? Call 407-246-4819 for more information.
Economic Messages on Hope in a Time of Poverty To help Catholics reflect on this time of global economic crisis in the light of Catholic social teaching, the USCCB Department of Justice, Peace and Human Development is offering a series of messages on poverty in the U.S. and today's economy, between now and Labor Day. The final capstone message will be the bishops' traditional Labor Day Statement. Consider using these messages to reflect individually or as a group, or includes as an insert with your Sunday bulletin. Visit the Reflections main page and see the introductory reflection.
Harmonizing Ministries
Social Justice in the News Here are some recent stories about the Church's work on life and dignity:
• Interreligious Leaders Support Israeli-Palestinian Peace Process. In a letter to Secretary of State John Kerry, 30 Jewish, Christian and Muslim religious leaders, including three Catholic bishops, voiced "strong support for his determined initiative for Israeli-Palestinian peace."
• Bishops Blaire, Pates Offer Moral Framework for U.S. Trade Agreements. In a letter to the new U.S. Trade Representative, the bishops noted that when entering trade agreements, the U.S. should support principles that "defend human life and dignity, protect the environment and public health, and promote justice and peace in our world."
Quote of the Month from Pope Francis "I would like to make an appeal to those in possession of greater resources, to public authorities and to all people of good will who are working for social justice: never tire of working for a more just world, marked by greater solidarity! No one can remain insensitive to the inequalities that persist in the world! Everybody, according to his or her particular opportunities and responsibilities, should be able to make a personal contribution to putting an end to so many social injustices. The culture of selfishness and individualism that often prevails in our society is not, I repeat, not what builds up and leads to a more habitable world: rather, it is the culture of solidarity that does so; the culture of solidarity means seeing others not as rivals or statistics, but brothers and sisters. And we are all brothers and sisters!" – Pope Francis, Address during Visit to the Community at Varginha, July 25, 2013
Save the Date: 2014 National Migration Conference The 2014 National Migration Conference will be held Monday, July 7, 2014 through Thursday, July 10, 2014 in Washington, DC. Please mark your calendars and plan to join your colleagues in this special event! More information about the conference can be found here. Questions? Contact nmcinfo@usccb.org.
Pope Francis on Creation, Justice and Hope Pope Francis offered several moving talks during his time at the 2013 World Youth Day in Rio (July 23-28). Among them, the Holy Father addressed creation care and offered hope for those discouraged by the challenges of working for justice:
Meeting with the Bishops of Brazil: I would like to invite everyone to reflect on what Aparecida said about the Amazon Basin, its forceful appeal for respect and protection of the entire creation which God has entrusted to man, not so that it be indiscriminately exploited, but rather made into a garden.
Visit to the Community of Varginha: You young people, my dear young friends, you have a particular sensitivity towards injustice, but you are often disappointed by facts that speak of corruption on the part of people who put their own interests before the common good. To you and to all, I repeat: never yield to discouragement, do not lose trust, do not allow your hope to be extinguished. Situations can change, people can change. Be the first to seek to bring good, do not grow accustomed to evil, but defeat it with good.
Creation Care and the New Evangelization Writing at Millennial Journal, Coalition staff member Dan DiLeo reflects on how the Church's long tradition of creation care can be an effective tool in the Church's New Evangelization—especially with young Catholics. In Creation Care as a Tool in the New Evangelization, DiLeo notes that millennials are often concerned about ecology from a secular perspective, and argues that given this proclivity the Church's creation care tradition offers a unique "on-ramp" that can lead to deeper conversations about faith. DiLeo notes that this insight was raised by Tobias Winright, Ph.D., Associate Professor of Theological Ethics at St. Louis University at A Catholic Consultation on Environmental Justice and Climate Change: Assessing Pope Benedict XVI's Ecological Vision for the Catholic Church in the United States co-sponsored in 2012 by the Coalition, U.S. Conference of Catholic Bishops and Institute for Policy Research and Catholic Studies at the Catholic University of America. In addition, the connection between creation care and the New Evangelization was also made in Is the Catholic Church Green? by William L. Patenaude, author of Catholic Ecology.
Churches Speak Out On Fracking Two churches recently added their voices to the on-going debate around the controversial natural gas extraction technique of hydraulic fracturing ("fracking"): Faith And Fracking: A Religious Case For The Environment – A Catholic diocese in England is stepping up to the front lines of the fracking debate, urging parishioners to think twice before supporting a drilling practice that injects chemicals and silica sand into the earth to break up rock formations where oil is hidden.
Church denounces fracking – The Church of Scotland has joined environmental groups in saying tax breaks for fracking – shale gas extraction – will cause needless damage to communities and the environment.
In order to help individuals and communities prayerfully and thoughtfully reflect on the ethical aspects of fracking—as well as other energy issues—the Coalition has compiled a list of Catholic resources available here.
2013 FEAST OF ST. FRANCIS Start Planning Now! Join tens of thousands of other Catholics who will learn about the dramatic evidence of climate change and explore Catholic teaching on climate change. This year's Feast of St. Francis program is: Melting Ice, Mending Creation: a Catholic Approach to Climate Change. It's not too early to be looking ahead to your celebration of the Feast of St. Francis. This year our Feast of St. Francis program (about 90 mins. in Parish, College, and High School/Youth Education Kits*) will highlight the Pontifical Academy of Science's Working Group (PAS) statement, Fate of Mountain Glaciers in the Anthropocene, combined with viewing a "TED" talk by James Balog, the science photographer behind the documentary film Chasing Ice, who documented some of the most vivid evidence yet of climate change through time-lapse photography of receding glaciers around the world. SIGN UP NOW to register your interest. Share this FLYER View the PRESS RELEASE about this year's Feast of St. Francis program. *Education Kits will be available online by Sept. 1.