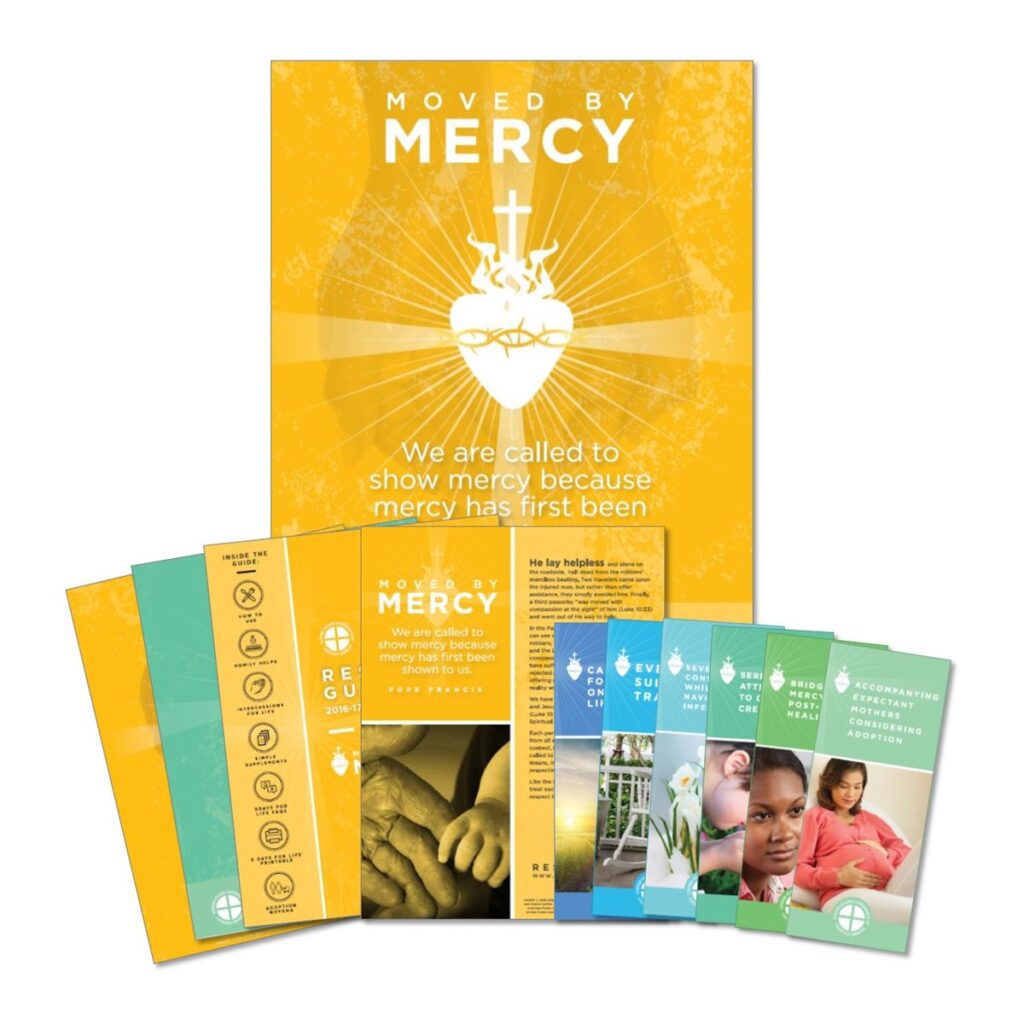 October is Respect Life Month and the start of the 2016-17 Respect Life Program, Moved by Mercy.
New materials are produced each year to help Catholics understand, value, and become engaged with supporting the dignity of the human person, and therefore the gift of every person's life.  The 2016-17 materials provide tools for encouraging merciful respect for life, from beginning to end, throughout the year.
Respect Life materials, social media tools, and additional information are available on the USCCB website.
Resources are also available for purchase from the USCCB store.