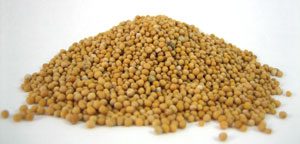 "I believe in the resurrection of the flesh" was the theme of the Holy Father's catechesis during November 4th's general audience. "It is a truth that is neither simple nor self-evident", he said, "as, living immersed in this world, it is not easy to understand what will happen in the future. But the Gospel enlightens us". This vigil, for the "glorious kingdom, which we anxiously await" is "the source and the reason for our hope; a hope which, if cultivated and preserved, becomes a "light to illuminate our personal and communal story".
The Pope emphasized that "we must always remember we are disciples of He who came, who comes to us every day and who will come to us again at the end", and reiterated that if we were able to keep this fact present in our minds, we would be less overwhelmed by daily life, less imprisoned by the ephemeral and more willing to walk the path of salvation with a merciful heart".
Pope Francis recalled that the resurrection that will follow the last day of the end of the world will be an encounter with the Risen Christ for whom we prepare in this life with the Eucharist. "We who in this life our nourished by His Body and His Blood will be resurrected like Him, with Him and by Him. Just as Jesus rose again with His own body, but did not return to an earthly life, we too will rise again with our bodies that will be transformed into glorious bodies".
"In a certain sense, through our Baptism we already participate in a new life … and, awaiting the final day, we hold within ourselves the seed of our resurrection, a glimpse of the full resurrection that we will inherit. For this reason, even each of our bodies has the resonance of eternity, and must therefore be respected; and above all the life of those who suffer must be respected and loved, so that they feel the closeness of the Kingdom of God, of that condition of eternal life towards which we are headed".