For thirty-two years, James "Jim" DeGrandi brought passionate service to the Diocese of Orlando and dedicated himself to helping others reach their full potential.
"Jim was my number one volunteer," said Caryl DeGrandi, Jim's wife of thirty-eight years and Director of Faith Formation at St. Stephen Parish in Winter Springs. Since 1987, Caryl and Jim devoted their time to mentoring teens through Confirmation retreats, producing musicals and more. "We had the time to give so that's what we did," said Caryl. "It was never a job for Jim. It was always a vocation to ministry."
In July 2014, Jim joined the staff at Pathways to Care (PTC), a ministry of Catholic Charities of Central Florida. PTC is a 40-bed licensed assisted-living facility where residents learn how to safely manage chronic conditions, apply for benefits, find employment and secure permanent housing. Jim worked in building maintenance before discovering his true calling, being a life coach to men in need of guidance and support.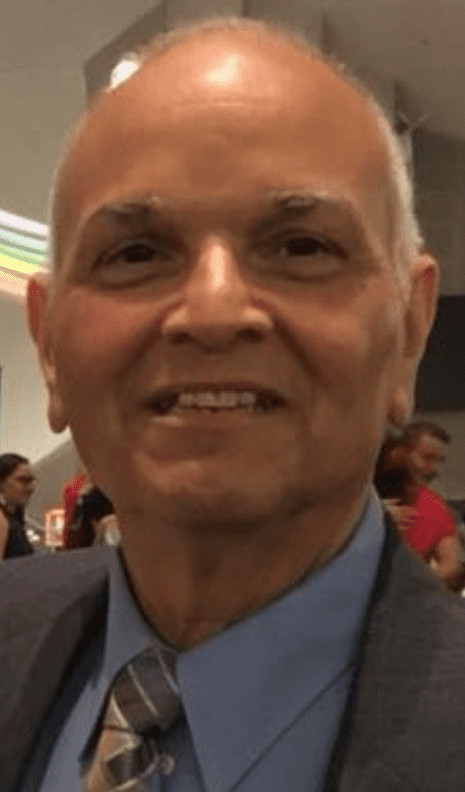 "Jim was in my corner every step of the way. He constantly reminded me of my worth and my value," said Rick, a resident in STEP 2, a transitional housing program at PTC.
"He had this passion for ministry and making a difference," said Lisa Johannes, Outreach Coordinator at St. Stephen Parish. "He did it joyfully and with an open heart and mind for others."
On January 10, 2019, Jim passed peacefully more than a year after he was diagnosed with cancer. His legacy will live on at PTC. Friends and loved ones recently gathered to plant and bless an oak tree in his honor. Rick plans to visit Jim's tree often, which will soon provide shade for the bench dedicated to Jim and other PTC residents who have died.
"Isn't it ironic how similar a tree is to how we work within others?" asked Rick. "The tree will have solid supporting roots that dig deep. Just like Jim did. Its branches will grow and reach into new areas. Just like Jim did. Its leaves will provide protection and growth opportunities. Just like Jim did."
Terrie Perez, secretary at PTC, wrote the following poem read in his memory at the blessing.
I Am That Tree
I have not left you, I didn't flee
I'm here to shade you,
I am that tree
I'll thrive on sunshine and in
Spring's cool rains
I have not left you, I didn't wane
I'll sway in the wind,
My leaves will smile
Come sit with me, relax for a while
My roots are strong, they will run deep
Enjoy the breeze, the butterflies and the bees
I'm still here with you,
I am that tree.
A funeral Mass was celebrated Monday, January 21, 2019 at St. Stephen Parish. In lieu of flowers, donations are welcome to be made to St. Stephen Parish Outreach, Pathways to Care, or Hospice of the Comforter.
By Christine Young, Special to the Florida Catholic – February 18, 2019