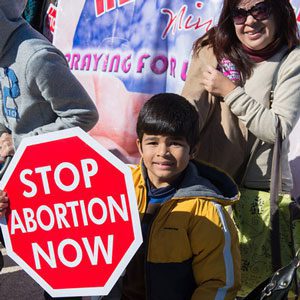 Florida abortion statistics for 2013 were released earlier this month and show a continued trend downward. In 2004 91,710 abortions were performed in the state of Florida. That number has been reduced to 71,503 for 2013. In the nine-county area of the Diocese of Orlando there has also been a considerable reduction in abortions; from 15,004 in 2004 to 11,385 in 2013. Part of this reduction can be attributed to a number of pro-life legislative measures in the past few years. Another important factor has been the reduction of abortion clinics and the proliferation of crisis pregnancy centers. Although we are happy to know there have been fewer abortions, we also know that abortifacient drugs are more widely available and quantifying those abortions is impossible. We must continue to defend life in the public square and in our churches. To see the statistics and other information on pro-life issues please visit our website's section on Beginning of Life.
Florida Bishops' Statement on the 41st Anniversary of Roe v. Wade
Support No Taxpayer Funding for Abortion Act (H.R. 7)
On January 15, the House Judiciary Committee approved the No Taxpayer Funding for Abortion Act (H.R. 7) and the House is preparing to vote. Please click on the link below and urge your Representative to support H.R. 7!
https://www.votervoice.net/link/target/nchla/JM47JqE27.aspx
The No Taxpayer Funding for Abortion Act would place in permanent law a consistent policy that the federal government should not use tax dollars to support or promote elective abortion. Since 1976 this principle has been embodied in the Hyde amendment to annual appropriations bills funding the Department of Health and Human Services (HHS), and in numerous similar provisions governing a wide range of domestic and foreign programs. There has long been popular and congressional agreement in favor of this policy.