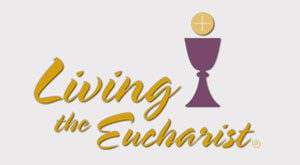 A recording of the webinar Addressing Issues to Foster the New Evangelization, with Frs. Frank DeSiano and Kenneth Boyack, is now available. If you missed it you can now view it as well share it with friends and colleagues. View the recording.
Visit us on FACEBOOK.
Order Living the Eucharist Parish Starter Kit.