27th Annual National Night of Prayer for Life Uniting the Feast of the Immaculate Conception with the Feast of St. Juan Diego 9 PM Dec. 8th (Thursday) to 1 AM Dec. 9th (Friday)*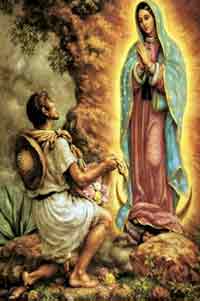 Thursday, December 8, 2016 | 9:00pm – 1:00am
(Time Zone: US/Eastern)
Location: TBA
Description
Fighting the scourge of abortion with prayer and Eucharistic adoration under the banner of Our Lady of Guadalupe, Catholics from all parts of America will again kneel in prayer before the Blessed Sacrament for four hours, starting at 9 p.m. on Dec. 8th, until 1 a.m. on Dec. 9th.
The four hours, coinciding with the Solemnity of the Immaculate Conception, and extending one hour into Dec. 9th mark the day in 1531 when Our Lady of Guadalupe first appeared in Mexico to Blessed Juan Diego, will be observed to atone for "the senseless slaughter of tens of thousands of innocent preborn babies each year in the United States."
Knights of Columbus Ultrasound Initiative: Orlando Laps for Life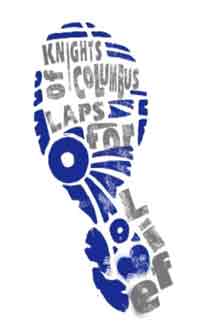 A Fun and Creative way to Fundraise for Ultrasound Equipment and Support for Pregnancy Centers in the Greater Diocese of Orlando. Please visit their website and flyer for more information.
Catholic Social Teaching 101
Catholic Social Teaching 101 is a collaborative video series between CRS and the USCCB that explores the seven themes of Catholic Social Teaching. Please visit here for more videos.
Words of Hope and Healing on Pornography

These pamphlets were written by experts in order to help individuals cope with pornography addiction. This is an excellent resource for parish and diocesan pastoral leaders in addressing this sensitive topic effectively. Order Now!
Catholic Days at the Capitol
Join us as we meet and build relationships with our legislative representatives and Catholic Bishops. It is a great opportunity to advocate on social issues & church teachings. Please view our flyer here.
March for Life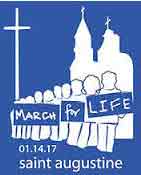 March for Life Saint Augustine is for anyone who is pro-life and believes in the sanctity of all human life.  This event is a chance to be a presence for those who cannot speak for themselves, no matter what your religious affiliation. Their program flyer can be found here.
For more information, please contact the Office of Advocacy and Justice via phone 407.658.1818 x 1086  407.282.2891 (Fax) or by email advocacyjustice@orlandodiocese.org.
News
Legislative Advocacy: Urge AMA to Maintain Opposition to Doctor-Prescribed Suicide
Poverty: Poverty in America, 2015: A Catholic Response
Death Penalty:
Vatican & USCCB: Faithful Citizenship
Immigration and Refugees:
2016 Catholic Institutions and Immigrant Integration (CIII), November 28-30, San Diego
Standing with Our Immigrant Brothers and Sisters: English and Spanish
CRS/Catholic Relief Services/Fair Trade:
Serrv: Fair Trade Apparel and Household Items

Prolife Activities:
Catholic Climate Covenant:
Hurricane Matthew:
Celebrating the Year of Mercy:
Upcoming Events
Upcoming Office Activities
St. Joseph, Palm Bay
Catholic Medical Care & Funeral Planning
Nov 16, 2016
12:00 pm – 2:30 pm
St. Mary Magdalen
Wills & Estate and Catholic Medical
Jan 26, 2017
12:00 pm – 3:00 pm
St. Andrew
801 N. Hastings Street
Orlando, FL, 32808
End-of-Life Care Presentation
Feb. 1, 2017
1:00pm-3:30pm
St John the Evangelist
Catholic End-of-Life Medical Care, Funeral Rites & Funeral Planning
Feb 8, 2017
12:00 pm – 3:00 pm
Prince of Peace
Wills & Estate, Catholic End-of-Life Medical Care
Feb 23, 2017
1:00 pm – 3:30 pm
Teachers, Youth Ministers, Catechists, & Homeschoolers
Resources for Responsible Catholic Citizenship Beyond Election Day
2017 CCHD Multi-Media Youth Arts Contest Open to ALL Diocesan Youth in MIddle School and High School – Plan to Participate Now!

Schools and parishes can engage youth (grades 7-12) in learning about the causes of poverty and our Catholic response through the 2017 Multimedia Youth Contest. This year's theme is Being Neighbors in our Common Home!! In 2016, 3 students from St James Cathedral School won second place NATIONALLY and not only won $125 each, but $250 for their school and an additional $375 for a local CCHD funded group. The contest is sponsored by the Catholic Campaign for Human Development (the domestic, anti-poverty program of the U.S. Catholic bishops) and by RCL Benziger. Educators lead participants through 5 easy steps to learn about U.S. poverty, CCHD's response, and the Two Feet of Love in Action. Our office staff members are available to meet with teachers over the summer or during the school year to explain the guidelines and goals of this program. See more at the CCHD website.
The contest is open to ALL middle and high school diocesan youth. Entries can be made through our Catholic Schools, Parish Faith Formation Programs, Parish Youth Groups, and Diocesan Homeschool Groups.
All entries, including registration, short answer questions and signed waivers are due to Deborah Shearer at the Office of Advocacy and Justice, 1819 N Semoran Boulevard, Orlando FL 32807 NO LATER than March 1, 2017 to be eligible for the contest and prize money. Only first place winners in the Middle and High School categories will be submitted for the National Contest in Washington, DC at the end of March 2017. We look forward to working with more schools and parishes this coming year.  Contest Packets in both English and Spanish, for planning purposes, are available here:
The Pope's Prayer Intentions for November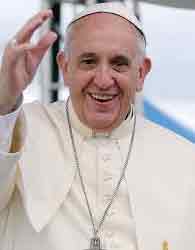 The Pope's general prayer intention for November is:
"That the countries which take in a great number of displaced persons and refugees may find support for their efforts which show solidarity."
His mission intention is:
"That within parishes, priests and lay people may collaborate in service to the community without giving in to the temptation of discouragement."
The Office of Advocacy and Justice mailing address is:
Office of Advocacy and Justice
Catholic Charities of Central Florida
1819 North Semoran Boulevard
Orlando, FL  32807
407.658.1818 x 1086  407.282.2891 (Fax)
http://cflcc.org/advocate/