When the just cry out, the Lord hears them, and from all their distress he rescues them.

Psalm 34:18
Please support the Annual Collection for Catholic Charities of Central Florida which will be held October 22-23, 2016. This collection is held only once a year and donations are greatly needed to help families and individuals who are just like you but are facing difficult struggles. Our goal is to minister to them through that struggle to get their feet back on the right path.
Your donation prevents families from being evicted from their homes, pays for emergency expenses such as power, lights, food, lodging and car repairs and provides case management and educational programs that transform lives.
Please support this important ministry and sustain the works of mercy we provide to more than 100,000 people a year who are in need. For more information, visit www.cflcc.org/annual-collection.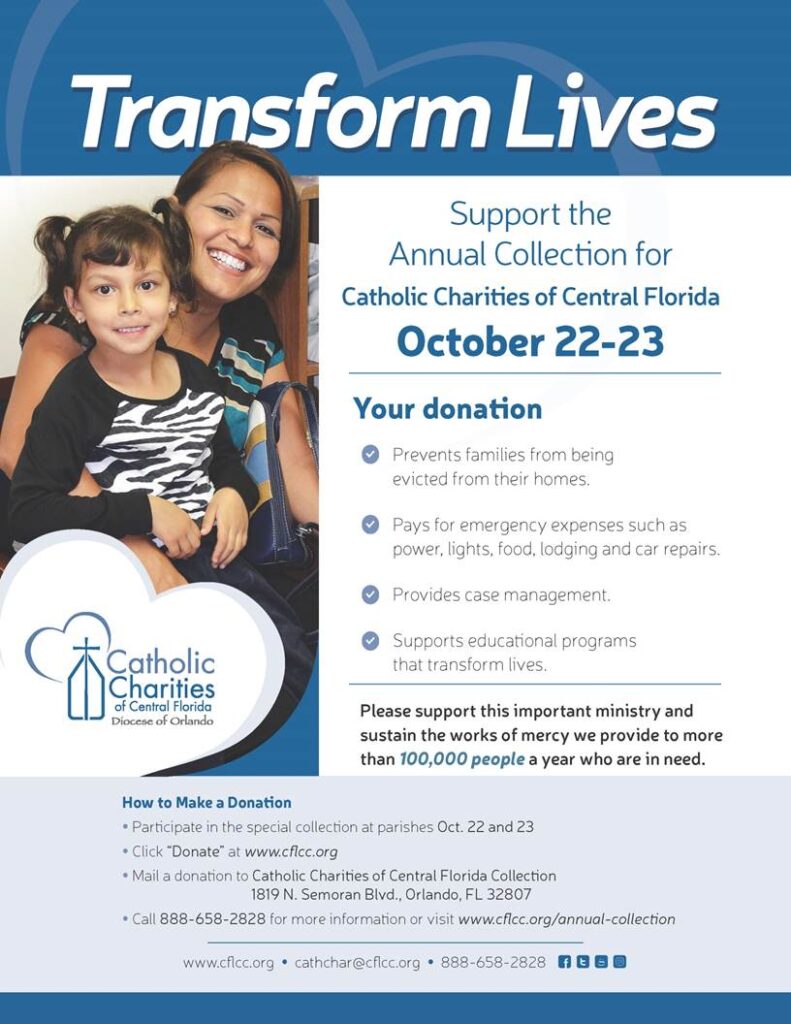 View videos of how we are transforming lives below: