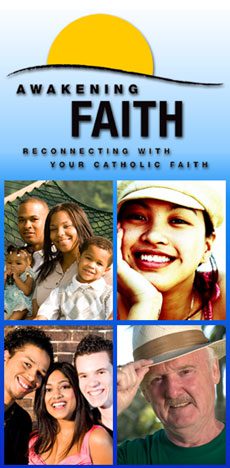 You can reach Inactive Catholics after Easter!
Holy Week and Easter bring many less-than-active Catholics to the Church for a visit. You can use these weeks to begin a sustained program of invitation and welcome.
Awakening Faith is an easy-to-use, pastorally effective program that involves these marginal Catholics in conversations that make it possible for them to think about returning to the practice of their faith. Plan now for a post-Easter outreach!
Learn more about Awakening Faith!
Get Started today!