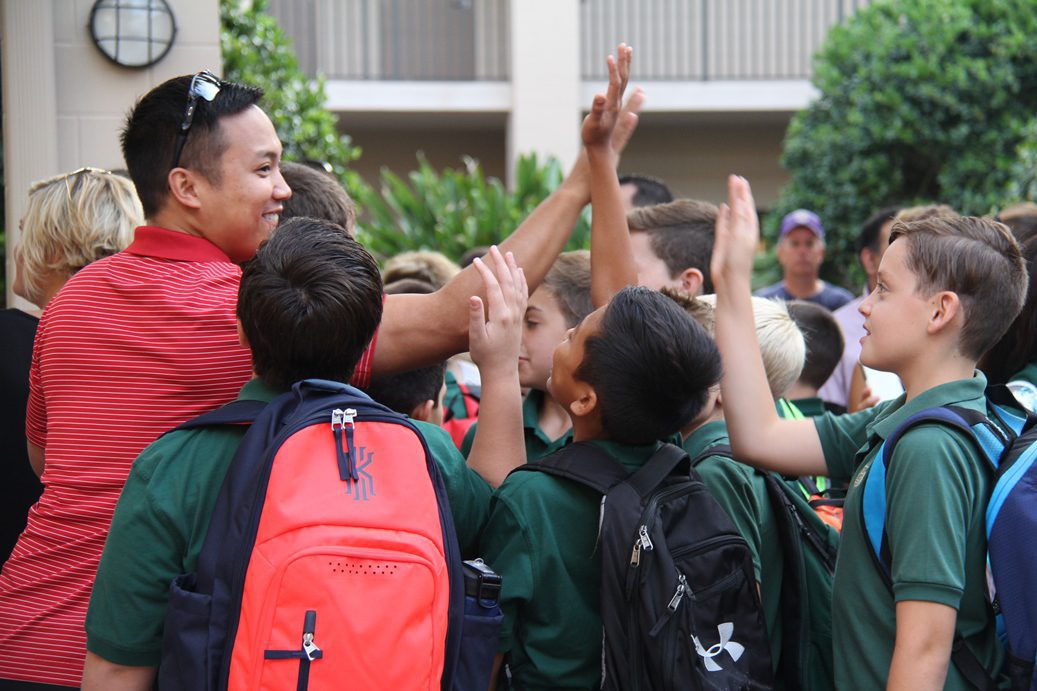 Wednesday, August 10 was the first day of Catholic schools in the Diocese of Orlando. Gracious God, bless all teachers, faculty, staff, students and their parents as they grow in faith and mercy this school year.
About our Catholic Schools:
The Diocese of Orlando has a total of 37 schools in 8 counties in Central Florida.
There are five high schools, thirty-one elementary schools, and one special education school.
There are more than 14,000 students enrolled, representing 83.4% students who are Catholic and 16.6% who are non-Catholic.
Please join us in prayer for our students:
O Christ, our Teacher, You invite Your faithful people to make disciples in Your name
and to announce good news to the poor.  We thank You for the gift of Catholic schools,
where the message of Your life, death, and resurrection is proclaimed, Christian community is experienced,
Service to our brothers and sisters is modeled, and worship of You is cultivated.
Increase our zeal for ensuring that all children and families can benefit from a high quality Catholic education,
and that Catholic schools grow in their ability to nurture the soul of our nation.
We ask this through the intercession of Our Lady, Mother of Catholic Schools.  Amen.
(Source: University of Notre Dame, ACE Academy)