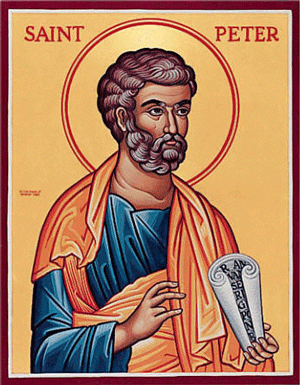 First-class relics of St. Peter the Apostle will be venerated at Good Shepherd Parish, 5900 Oleander Drive, Orlando on Feb. 22, the Feast of the Chair of St. Peter the Apostle, during the celebration of Mass at 8:30 a.m. and 6 p.m. (English) as well as 8 p.m. (Spanish). Bishop John Noonan has granted a plenary indulgence to all who participate in the celebration of one of these Masses.
A relic is a part of a saint's body, any part of their clothing or something closely connected to them. The Church has a tradition of honoring relics of the saints and martyrs because the Church recognizes that in doing so, the faithful also honor Christ for whom they lived and died.
"Because of the fullness of redemption obtained for us by Christ, the Church attaches to certain prayers and actions an indulgence or pardon, that is, the full or partial remission of temporal punishment due to sin. Christ, acting through the Church, brings about the healing of the consequences of sin, when an individual uses such a prayer or engages in such an action." – United States Catholic Catechism for Adults.