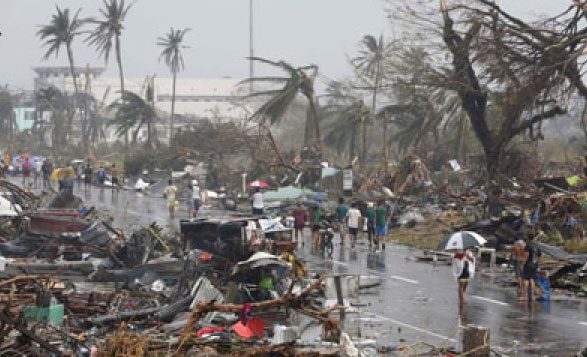 Over the past few days, one of the most powerful storms ever recorded destroyed entire villages and devastated cities across the Philippines and Vietnam. Thousands are feared dead in Super Typhoon Haiyan and more than 9 million people have been affected. Our Church mourns the terrible suffering of our brothers and sisters affected by this powerful storm. To complicate this situation, Typhoon Haiyan follows on the heels of a 7.2 magnitude earthquake in the same region just a month ago. Citizens in this Pacific Island country are already displaced and have been hurt even more. The local government and church institutions cannot manage the magnitude of this disaster on their own. Those affected need our help.
To this end, I request that you pray and offer financial assistance for our affected brothers and sisters and the Church of the region. I have asked our pastors to take up a second collection the weekend of November 23-24. These funds will be used to support the efforts of Catholic Relief Services (our official international humanitarian agency representing the U.S. Catholic Church) as we respond to immediate emergency needs for such necessities as water, food, shelter and medical care and assist in the long-term recovery from the disaster. More information on these efforts can be found at www.crs.org.
I thank you in advance for your generosity of spirit.
+John Noonan
Bishop of Orlando