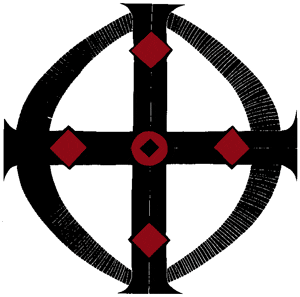 I write as a bishop of the Roman Catholic Church in the role of teacher. In that role, I discuss the Roe v. Wade decision by the United States Supreme Court. On this decision, the conversation for the Catholic Church does not start with rights but with belief. We believe in God, the creator of all life, and because of this, life is sacred from conception to natural death. Mary, the mother of Jesus, showed us the sacredness of life when she accepted the Gift of Jesus. We believe that Christ came not so that life would be taken away but so that life would be restored through, with and in God. As the mother in 2 Maccabees 7:1,22,23 eloquently speaks: "It was not I who gave you the breath of life, nor was it I who set in order the elements of which each of you is composed…it is the Creator of the universe Who shapes each man's beginning, as He brings about the origin of everything.
Belief in the sacredness of human life was disregarded forty years ago with the Roe v Wade decision by the United States Supreme Court. With this decision, the popular view of human life was changed leaving behind an erosion in the respect for life. Human life became a throw-away of our society. All life, including the life of an unborn child, is devalued, less important.
We have witnessed this erosion in the commercialization and promotion of abortion; when the consent of fathers and of parents of minors is ignored or outlawed; with the rising demand for hastening the deaths of those who are ill, mentally or physically challenged, or aged who require our care and attention; in an alarming culture of death promoted through the plethora of technological options, such as television and radio programs and games; in the increase of human trafficking where Florida now ranks #3 in this horrendous disregard of the human person; and in the effects of cyber-bullying, where its human destruction scars our Central Florida community.
Human dignity, then, is the issue. It is not a matter of one religious body imposing its morality on another person. Nor is it an issue of a person's right to choose. The Law of God, written on the heart of every person, continues to demand of us the highest regard for human life and human dignity.
These conditions demand that all people of good will rise in concerted action to defend the right of each person to his/her life; a right that is God-given and therefore a right that is both inalienable and inviolable. Abortion, sterilization, euthanasia, criminal violence, private and public plundering, individual and general lawlessness, are but the responses of a society which is unable to face the demands of an advanced and secularized civilization and which is unwilling to turn once again to God.
You are a precious gift of God. How deficit our world would be without you. How deficit our world is without those unborn who have been denied life at our hands.
It saddens me that during these last forty years, we have wandered in the desert, turning away from God. We have discarded God's infinite love by discarding each other, even the most vulnerable among us, the unborn. I pray that we will get rid of all bitterness, all passion and anger, harsh words, slander, and malice of every kind. In place of these, may we return to God, the Source of all patience and encouragement, the Source of forgiveness.
Bishop John Noonan
Diocese of Orlando