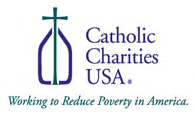 In solidarity with our brothers and sisters who have been affected by Hurricane Sandy, Bishop Noonan has asked pastors to offer a special diocesan collection for Hurricane Sandy Relief the weekend of November 10-11. Contributions received from this special diocesan collection will be directed to Catholic Charities USA (CCUSA) and Catholic Relief Service (CRS) for use in the recovery and relief efforts.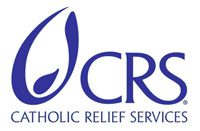 CCUSA, one of the nation's largest disaster response organizations, reports that a major assessment of the impact and needs created by Hurricane Sandy is well underway, and that immediate service is being provided in partnership with other disaster organizations and state and local governments along the East coast. CRS continues to help people deal with the destruction caused by Hurricane Sandy in Cuba, Jamaica and Haiti.
CCUSA is receiving regular reports and updates from its agencies in New York, New Jersey, and all the way down the East coast—all of whom have been prepared for Hurricane Sandy and stand ready in partnership with other responding agencies and local authorities to provide immediate relief and shelter to all impacted individuals and families. They will continue to do so until the lives of these individuals return to normal.
Continue to pray for all the people including relief service workers and others affected by this catastrophe.