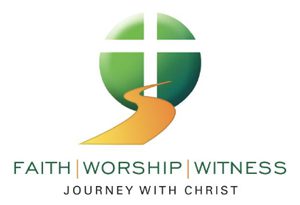 Not another program but part of a movement for life, marriage and religious liberty
The U.S. Catholic bishops have launched a pastoral strategy addressing critical life, marriage and religious liberty concerns. The five-part strategy or call to prayer was approved by the bishops in November and is set to begin after Christmas. The overall focus is to invite Catholics to pray for rebuilding a culture favorable to life and marriage and for increased protections of religious liberty.
Campaign components include monthly Eucharistic holy hours in cathedrals and parishes, daily family rosary, special Prayers of the Faithful at all Masses, fasting and abstinence on Fridays, and the second observance of a Fortnight for Freedom.
The call to prayer is prompted by the rapid social movements and policy changes currently underway, such as the mandate by the U.S. Department of Health and Human Services that coerces employers, including heads of religious agencies, to pay for sterilizations, abortion-inducing drugs and contraceptives, as well as increased efforts to redefine marriage.
"The pastoral strategy is essentially a call and encouragement to prayer and sacrifice—it's meant to be simple," said Archbishop Salvatore Cordileone of San Francisco, chairman of the bishops' Subcommittee for the Promotion and Defense of Marriage. "It's not meant to be another program but rather part of a movement for Life, Marriage, and Religious Liberty, which engages the New Evangelization and can be incorporated into the Year of Faith. Life, Marriage, and Religious Liberty are not only foundational to Catholic social teaching but also fundamental to the good of society," he said.
Details of the strategy follow:
Starting with the Sunday after Christmas (Feast of the Holy Family) and continuing on or near the last Sunday of every month through Christ the King Sunday, November 2013, cathedrals and parishes are encouraged to hold a Eucharistic Holy Hour for Life, Marriage, and Religious Liberty.
Families and individuals are encouraged to pray a daily Rosary, especially for the preservation of Life, Marriage, and Religious Liberty in the nation.
At Sunday and daily Masses, it is encouraged that the Prayers of the Faithful include specific intentions for respect for all human life from conception to natural death, the strengthening of marriage and family life, and the preservation of religious liberty at all levels of government, both at home and abroad.
Abstinence from meat and fasting on Fridays are encouraged for the intention of the protection of Life, Marriage, and Religious Liberty, recognizing the importance of spiritual and bodily sacrifice in the life of the Church.
The celebration of a second Fortnight for Freedom at the end of June and the beginning of July 2013 is being planned. This Fortnight would emphasize faith and marriage in a particular way in the face of the potential Supreme Court rulings during this time. The Fortnight would also emphasize the need for conscience protection in light of the August 1, 2013 deadline for religious organizations to comply with the HHS mandate, as well as religious freedom concerns in other areas, such as immigration, adoption, and humanitarian services.
A website with resources from the USCCB is available at: www.usccb.org/life-marriage-liberty.
"With the challenges this country is facing, it is hoped that this call to prayer and penance will help build awareness among the faithful as well as spiritual stamina and courage for effective witness. We also hope that it will encourage solidarity with all people who are standing for the precious gifts of life, marriage, and religious liberty," Archbishop Cordileone said.
OBISPOS URGEN A LOS CATÓLICOS A ORAR POR LA VIDA, MATRIMONIO, LIBERTAR RELIGIOSA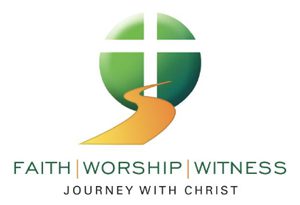 No con otro programa pero como parte de un movimiento por la vida, matrimonio y libertad religiosa
Los Obispos Católicos de los Estados Unidos han lanzado una campaña sobre los temas de gran importancia de la vida, el matrimonio y la libertad religiosa. La campaña que tiene cinco elementos o llamado a la oración fue aprobada por los obispos en Noviembre y comenzará después de la Navidad. El enfoque general es invitar a los católicos a orar por la reconstrucción de una cultura que favorezca la vida y el matrimonio y por mayores protecciones a la libertad religiosa.
Los componentes de la campaña incluirán horas santas con adoración del Santísimo Sacramento cada mes en catedrales y parroquias, oración del rosario en familia, peticiones especiales durante todas las Misas, ayuno y abstinencia los viernes, y otra Quincena por la Libertad Religiosa.
La campaña de llamado a oraciones es generada por el acelerado avance de movimientos sociales y cambios en las leyes como el mandato por el Departamento de Salud y Servicios Humanos de Los Estados Unidos que obliga a empleadores incluyendo líderes de agencias religiosas a pagar por esterilizaciones de mujeres, fármacos que provocan abortos, y anticonceptivos, incluso los que provocan abortos.
"La estrategia pastoral es esencialmente una invitación y exhortación a hacer oración y sacrificios—debe ser algo sencillo", dijo el Arzobispo Salvatore Cordileone de San Francisco, presidente del Subcomité de Promoción y Defensa del Matrimonio de USCCB. "No se trata de otro programa sino que es parte de un movimiento en favor de la Vida, el Matrimonio y la Libertad Religiosa, el cual involucra a la Nueva Evangelización y puede ser incorporado en el Año de la Fe. La Vida, el Matrimonio y la Libertad Religiosa no son solo parte fundamental de las enseñanzas sociales Católicas pero también son elementos esenciales para el bien de la sociedad", indicó.
Los detalles de la estrategia son:
Comenzando con el Domingo después de la Navidad (La Festividad de la Sagrada Familia) y continuando hasta el último domingo de cada mes hasta el domingo en que se celebra la festividad de Cristo Rey en Noviembre del 2013, las catedrales y parroquias son exhortadas a organizar Horas Santas con exposición del Santísimo Sacramento por la Vida, el Matrimonio y la Libertad Religiosa.
Los individuos y familias son exhortados a rezar el Rosario diariamente, especialmente por la preservación de la Vida, el Matrimonio y la Libertad Religiosa en el país.
Durante las Misas dominicales y diarias, intenciones especiales durante las peticiones de los fieles deberán incluir el respeto por la vida humana en todas formas, desde la concepción hasta la muerte natural, el fortalecimiento del matrimonio y la vida familiar y la preservación de la libertad religiosa en todos los niveles del gobierno, en el país y en el extranjero.
Exhortar a practicar la abstinencia de carne y el ayuno los viernes por la protección de la Vida, el Matrimonio y la Libertad Religiosa, reconociendo la importancia de los sacrificios espirituales y corporales en la vida de la Iglesia.
Se planea la celebración de una segunda Quincena por la Libertad Religiosa a fines de Junio y principios de Julio del 2013. Esta Quincena enfatizaría en la fe y el matrimonio de manera particular debido a los posibles fallos de la Corte Suprema de Justicia que se esperan durante esa fecha. La Quincena también enfatizaría en la necesidad de clausulas de protección de la conciencia en vista del 1 de Agosto, 2013, fecha en que las organizaciones religiosas deberán cumplir con el mandato de HHS, además de preocupaciones por la libertad religiosa en otras áreas como la inmigración, adopciones, y servicios humanitarios.
Una página de internet de USCCB con recursos esta disponible en: www.usccb.org/life-marriage-liberty.
"Con los retos que este país enfrenta, se espera que este llamado a la oración y penitencia ayude a crear concientización entre los fieles y resistencia espiritual y valor para dar testimonio efectivo. También esperamos que promoverá la solidaridad con todas las personas que defienden los preciosos regalos de la vida, el matrimonio y la libertad religiosa", dijo el Arzobispo Cordileone.