By Jennifer Drow, special to the Florida Catholic – December 21, 2017
A heavenly smell wafted over Annunciation Catholic Academy– not just food, but love! The recent Advent retreat for students, "Bread for the World," spread joy across campus. The smiling children snapped on gloves and baked more than 175 loaves of bread for local families who rely on Annunciation Food Outreach- a perfect event to welcome the Year of the Eucharist: 50th anniversary of the Diocese of Orlando.
"So many hours of planning went into the retreat to make sure our students could experience what 'Bread for the World' truly means and how each one of us can make an impact," kindergarten teacher, Laurie Bryant, shared. "We learned about ourselves, became closer as a school community, fed our local community and spread joy through gifts to needy children in the world."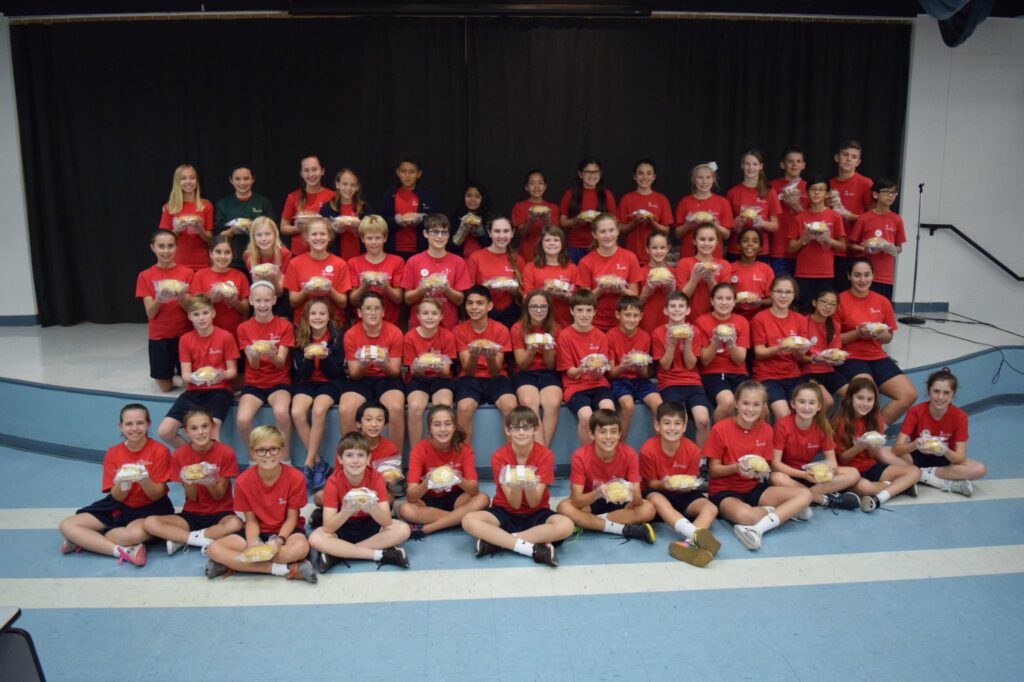 The teams also packed 'boxes of joy' for children in South America who would have gone without a gift this year. Students filled 510 boxes during the day and many of them returned that evening to help the parish pack another 2,000. Rosaries and notes of love and encouragement were tucked in beside small toys and toiletries.
4th grader Thomas remembered the day fondly. "The retreat made me feel good to go to a Catholic school," he said. "To learn about God, to be with God during Adoration and do acts that God would want me to do like making bread for the hungry and packing gifts for those who won't get any presents." Classmate Benjamin shared, "I felt like God was holding my hand."
Annunciation Catholic Academy will continue to participate in special events and Eucharistic adoration throughout the year to continue our focus on how God's Word and Holy Eucharist is "bread for us," and how we can be bread for others.