It seems everywhere you look, people are divided on multiple fronts. One parish is trying to change that through an ecumenical effort that is impacting their community. St. Margaret Mary Parish, Winter Park began a group "Bridging the Color Divide" two years ago. What began as a day-long dialogue with more than 100 participants as an Advent service became a community-wide effort to bring about compassion and understanding.
"In Winter Park, the railroad tracks have historically been a 'color divide' between Black and white neighborhoods, historically forming a barrier across which Black residents had to retreat by sundown," explained Betsy Swart, the group's parish coordinator. "The memory of that divide persists in our community. We work to replace that barrier with bridges of justice and community between Black/White, West/East Winter Park."
Today, the group boasts participants from Ward Chapel and St. Mark's African Methodist Episcopal, Washington Shores Presbyterian, Winter Park Congregational Church, St. John's Evangelical Lutheran, Redeemer Lutheran, and the Hannibal Square Heritage Center, which tributes past, present, and future contributions of Winter Park's historic African-American community. "One of our goals is to exemplify and embody Catholic social teaching that we are all one human family, despite racial, economic, or ethnic differences. By acting on that faith here at home, we are better able to act for human rights globally," noted Swart.
Pastor of St. Margaret Mary, Father Richard Walsh explained, "If we really believe the words of St. Paul, 'There is neither Jew nor Greek, there is neither slave nor free man, there is neither male nor female; for you are all one in Christ Jesus,' (Gal. 3:28), then we have to respond. This is a step in the right direction, hopefully, as a country and a community."
Through films, field trips to African-American churches and to the Hannibal Square Heritage Center, as well as community prayer and tours of pertinent Crealdé School of Art exhibits, the organization seeks to educate and unify. Swart says it's working. "Our community is now more united in the effort to promote human rights for all; to preserve Black history; and to bridge the color divide through works of personal reconciliation, community events, and community worship." She adds the team relies "on what Pope Francis called the 'oxygen' of the Holy Spirit, and the power of prayer" to move them forward.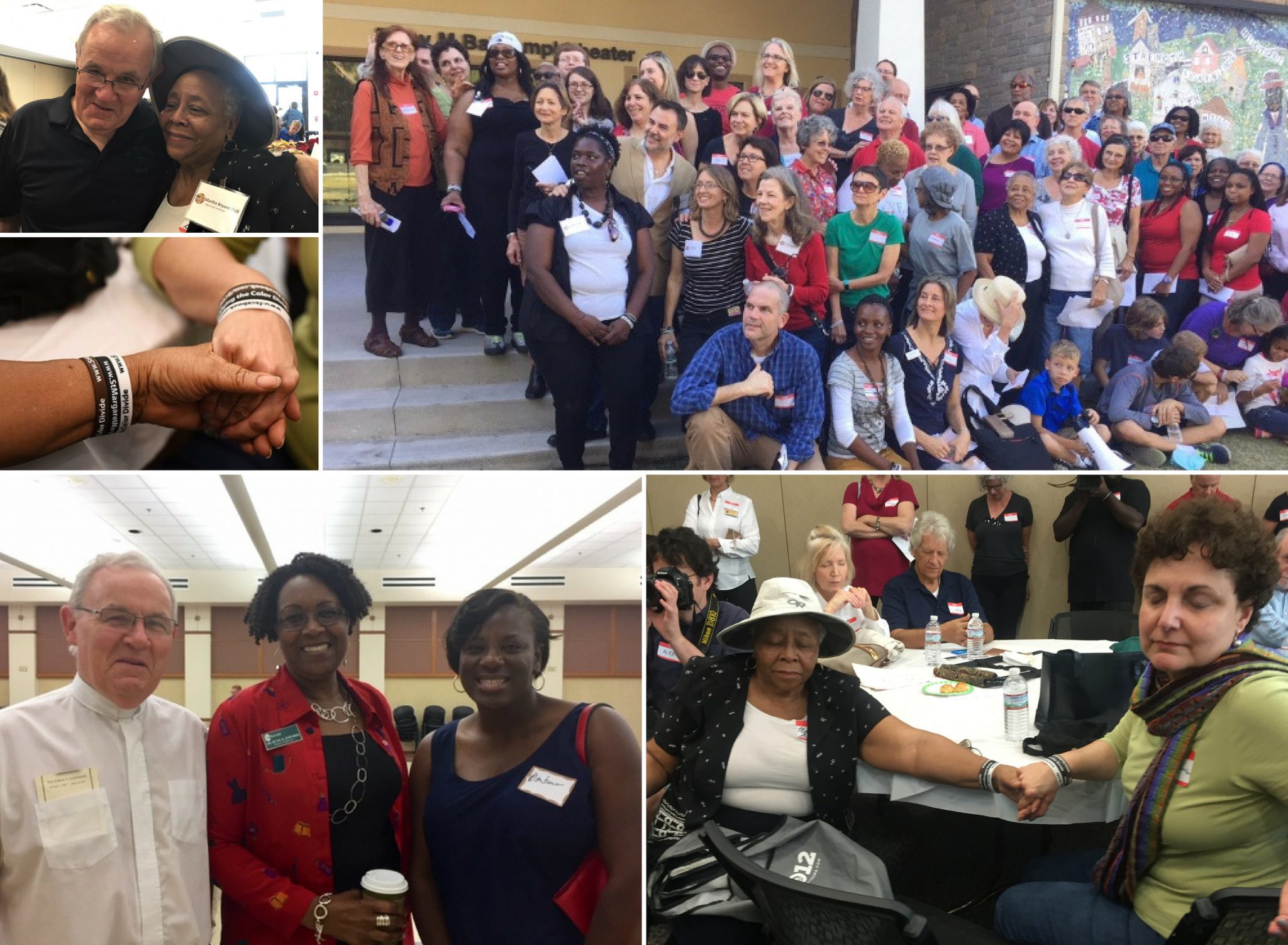 By Glenda Meekins of the Florida Catholic – November 14, 2018