Catholic Charities of Central Florida is unveiling a new logo this week that will emphasize our mission and identity as a ministry based on God's love for all people and serving all people regardless of race, age or religion.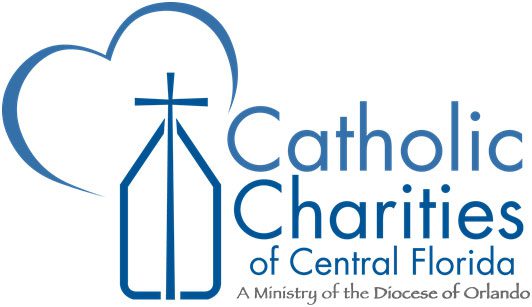 Explanation of the Logo Elements:
The heart is a symbol of love and of our mission to provide compassionate, respectful and kind service to members of this community at the time they are in greatest need.
The cross and steeple are used to connect us with Catholic Charities USA as well as represent our Catholic identity which is to serve others as a way to live our faith in Jesus Christ.
The heart outside the church reflects our mission to reach outside the walls of our parishes to serve the community and to partner with others to provide hope and opportunity.
Blue is the color of the Blessed Mother, the patroness of the Diocese of Orlando. This also connects us with the Diocese, of which Catholic Charities of Central Florida is a ministry.