March 30, 2012
My Sisters and Brothers in Christ,
In late October 2011, Mr. Arne Nelson submitted his letter of resignation to me from his position as President/CEO of Catholic Charities of Central Florida. I am grateful to Mr. Nelson for his leadership within the organization as he was charged with growing the services of Catholic Charities of Central Florida (CCCF) in new directions throughout the nine counties of our Diocese. During his tenure with the organization and with the assistance of a competent staff, services were expanded to include housing for lower income families and the elderly, transitional housing and services to the underemployed and homeless population, and medical clinics to meet the needs of the underinsured.
Since my acceptance of his resignation, a search committee comprised of Chancery staff, clergy, and CCCF's Board Chair Chris Gardner, has been diligent in seeking an appropriate individual to fill the position as head of Catholic Charities of Central Florida. This is not an easy task and we have received applications from many qualified candidates. We have not yet concluded our search.
In the meantime, because Mr. Nelson's last day is today, Friday, March 30, I have asked Mr. Douglas Metcalf to serve as interim director of Catholic Charities of Central Florida. Mr. Metcalf is a parishioner of St. Margaret Mary Catholic Church and has been working within the Central Florida community on behalf of the Church for many years. He has served as a board member of Catholic Charities of Central Florida and has great knowledge and passion for the ministry of the organization. I have asked Mr. Metcalf to:
• Provide stabilizing presence and leadership
• Complete the budget process for the upcoming fiscal year
• Focus on outreach to pastors, parishes and greater communities within the Diocese of Orlando
• Ensure CCCF funding sources are secured and maintained during interim process
I encourage each one of you to welcome Mr. Metcalf during his time with us as interim director and to serve alongside him to fulfill the mission of Catholic Charities of Central Florida. During this Lenten season, may we be mindful that today is holy to the Lord our God.
Sincerely yours in Christ,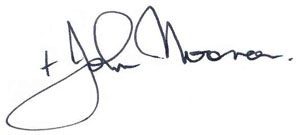 Most Reverend John Noonan
Bishop of Orlando