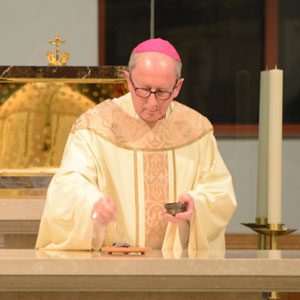 For Monica Sterchele, a founding parishioner of Good Shepherd, the dedication and blessing of the Orlando church's new building on December 20, 2013, became "one of the happiest" days of her life.
"I know the heavens are here because I have been thinking all day about my dear friends who also helped start Good Shepherd … (they) are looking down in all of their glory in heaven, and are seeing this accomplishment," Sterchele said.
A portion of the funding for the new 14,000 square feet church came from Good Shepherd's Promise for Tomorrow Campaign, which was initiated in 2003, as well as the parish's Alive in Christ Campaign.
Click here to read more updates.