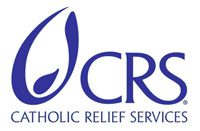 A special collection for Catholic Relief Services (CRS) will be held the weekend of March 9-10 at parishes throughout the Diocese of Orlando. Centered on the theme, "Jesus in Disguise: How will you help?" money raised will assist families at home and abroad affected by persecution, war and natural disasters.
Recent collection funds have helped CRS establish water programs in 40 countries around the world and have helped build and rehabilitate hundreds of classrooms in Sudan. In addition, the Catholic Relief Services Collection funds five other Catholic agencies: USCCB's Migration and Refugee Services, which helps resettle refugees in the United States; USCCB's Secretariat of Cultural Diversity in the Church, which provides outreach and pastoral care to ethnic and cultural groups; USCCB's Department of Justice, Peace, and Human Development, which advocates for poor and vulnerable people and for international justice and peace; Catholic Legal Immigration Network, Inc. (CLINIC); and the Holy Father's Relief Fund, which provides assistance to victims of natural disasters and other emergencies around the world.
CRS is the official overseas relief and development agency of the U.S. Conference of Catholic Bishops.