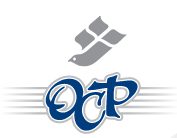 Church of the Resurrection of Lakeland was recently announced as one of 89 parishes in the U.S. that has received a Parish Grant for 2013 from the Oregon Catholic Press (OCP).
The OCP Parish Grants program provides direct financial support to be used for religious, educational and charitable purposes, and enhance the worship experience of parish communities throughout the U.S. The grants are open to any Roman Catholic parish in the nation. Many parishes use their grants to improve ministries and training and worship materials; purchase or repair musical equipment; or for online and other electronic resources for liturgy preparation.
Previously, parishes in the Diocese of Orlando that have received the OCP Parish Grants include Our Lady of Grace Catholic Church in Palm Bay (2010) and Holy Redeemer Catholic Church in Kissimmee (2003).
Since 2003, the OCP Parish Grants program has provided more than $1,500,000 in support of more than 500 parishes nationwide.
Parishes interested in applying for or learning more about the OCP Parish Grants program may visit www.ocp.org/grants.