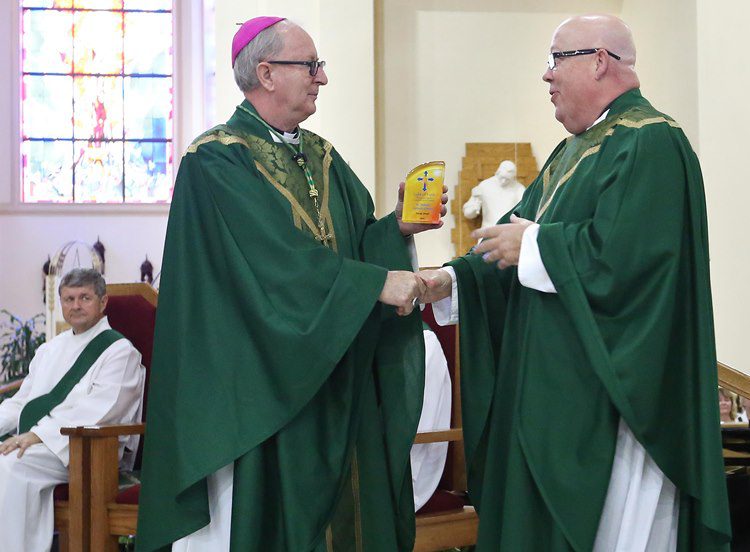 On September 18 during the 9 a.m. Mass, Bishop John Noonan presented a Light of Faith Award to St. Timothy Catholic Church in Lady Lake. After Mass, Bishop Noonan blessed a new statue that shows a chaplain holding a chalice and host. The statue is dedicated to Catholic chaplains who have served in war.
The Light of Faith Award recognizes the parish's outstanding commitment to Bishop Noonan's three priorities: enkindling a deeper faith, forming leaders in Christ and harmonizing ministries to the mission of the Church.
The award honors the parish for actively promoting the Year of Mercy through "24 Hours for the Lord;" organizing Eucharistic Processions throughout the neighborhood to bring Jesus to the streets and evangelize hearts and minds; and offering Perpetual Adoration chapel and many faith enrichment opportunities.
The parish community is also generous with requests for assistance, focusing not only on their local needs but the needs of the larger community. The community has held fundraising events for Catholic Charities of Central Florida and donated more than 60 baskets to auction at the Harvest Ball benefiting Bishop Grady Villas. In the photo, Father Ed Waters, pastor of St. Timothy, accepts the Light of Faith Award in front of the parish community.