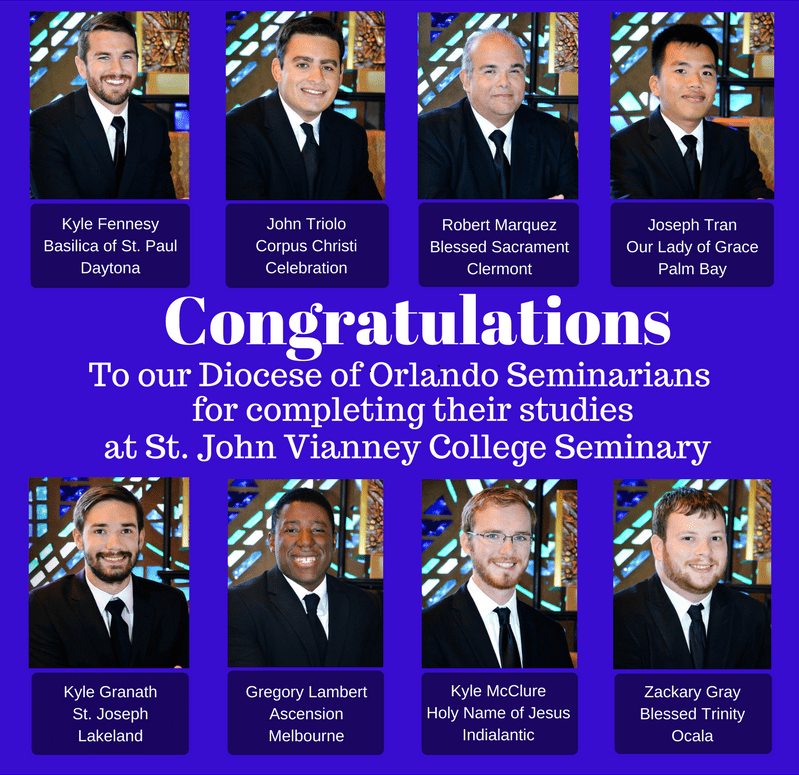 Congratulations to our seminarians who finished their studies at St. John Vianney College Seminary in Miami this week!
This summer they will be participating in the Institute for Priestly Formation a formation program by Creighton University in Nebraska. This fall, they will move to St. Vincent de Paul Regional Seminary in Boynton Beach to begin studying for their Masters in Theology.
Pray with us for our seminarians and all discerners on their journey to consecrated life.