ORLANDO | Every October during Respect Life Month, Catholics around the U.S. mobilize, seizing the chance to shed light on issues regarding the dignity of life. Many use the program offered by the United States Conference of Catholic Bishops (USCCB) as a foundation. This year's theme is "Christ Our Hope: In Every Season of Life." The program coincides with 40 Days for Life, a worldwide campaign of prayer vigils to end abortion; and World Day Against the Death Penalty. Parishes and ministries throughout the Diocese of Orlando are actively participating and showing support.
Beginning Sept. 25 through Nov. 3, University of Central Florida UCF) Catholic Campus Ministry students joined Sister Gianna Grace, SCTJM, associate vocations director for the diocese, and more than 500 communities in 30 countries in prayer vigils in front of abortion clinics. They stood in front of a Planned Parenthood office near campus to encourage visitors to choose life and offered resources to do so. It is estimated that UCF and Valencia State College students have 4,000 plus unplanned pregnancies per year. Four out of 10 end in abortion.
All Souls, Sanford, parishioner Elaine Myler coordinates vigils at the University Blvd. location. She said she was pleasantly surprised that "it was not that busy" that day. She noted, "We had one young lady who didn't even know Planned Parenthood was there. She came back later in the day to pray with us for healing."
Mary Clare Zedler of St. Paul Parish in Leesburg is a pro-life advocate of more than 30 years. She helped reignite the respect life ministry at her parish several years ago. Shortly after, the local abortion clinic in Ocala closed. This year, the group took to the road with St. Vincent de Paul parishioners from Wildwood, driving one hour to Altamonte Springs in order to pray and offer comfort and encouragement to pregnant women, helping them choose life.
Standing before the All Women's Health Clinic, Zedler said, "I felt it was important that we have a physical presence at a facility. We do believe that one woman changed her mind and left the clinic choosing life." Demonstrating the needs for intercession she added, "Sadly, we witnessed six others go in while we were there." The group has held a vigil once a month since June. Zedler has been an advocate for life since 1973, since Roe v. Wade, which propelled her to speak out on right to life issues. She recalled one woman who changed her mind recently and said, "When I saw all the people outside who cared, I just knew it was the right thing to do." Zedler noted, "You just hurt for the ones you see going in there crying."
Mary Anne O'Shea is also a decades-long advocate for life who began working with JMJ (Jesus, Mary and Joseph) Pregnancy Center after she met its Catholic founders at Holy Redeemer Parish in Kissimmee. She admits, "I was a lukewarm pro-lifer for years. I thought, it's not something I would do, but I'm not going tell someone what to do." The more she learned about her faith, the more convicted she became. Then she learned that "strong women were being lured into having abortions because they were told that their life would be ruined if they had a child." She says, "It really made me angry. That is what got me absolutely committed to really advocating for and working with these women."
Five years ago, Planned Parenthood moved into her hometown. Previously a 40 Days for Life participant, she became a coordinator. O'Shea also serves on the leadership committee of the Diocese of Orlando Council of Catholic Women helping provide agencies like Catholic Charities of Central Florida with information and statistics on human trafficking and the death penalty.
As part of an ongoing awareness and prevention campaign, Catholic Charities hosted a Human trafficking workshop in October. Those attending learned more about how traffickers target and apprehend victims, predatory sites to block for your children, and ways to get involved in educating others.
O'Shea's parish, Holy Redeemer, zeroed in on gathering supplies for pregnant mothers with a '"baby shower" this month, along with many other churches in the diocese.
In Daytona Beach, Our Lady of Lourdes Parish focused on respecting life with "Born Into Heaven", a prayer service of love and comfort for those who experienced the pain of an abortion, miscarriage, or loss of an infant. Remembering those condemned to death, Pastor Phil Egitto, also takes groups to Starke when death row inmates are executed. They pray for the condemned, the victims and their families.
Although Respect Life Month is coming to a close, the Church urges us to continue to seize opportunities to stand up for dignity of life issues, whether through prayer vigils or volunteering at a clinic. As Bishop John Noonan reminds us, "Our sacrifices on behalf of the Gospel of Life can contribute to the redemption of this current culture of death."
---
Abby Johnson on respecting life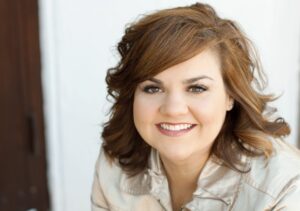 Pro-life speaker and former Planned Parenthood executive, Abby Johnson, speaks to the Florida Catholic on abortion laws, healing, and the death penalty.
FC: A Parental Consent Law is almost through the Florida Senate. As a former Planned Parenthood employee, why is the passing of this law important?
ABBY JOHNSON: Planned Parenthood does everything in its power to keep parents out of the equation of caring for their own children. Their sex-ed program is designed to separate parents from their kids because they see parents as a hindrance to making money off of birth control and abortion. Laws designed to keep parents involved in the care of their children are a good thing, but parents need to talk to their kids about abortion before Planned Parenthood does.
FC: You terminated two pregnancies prior to your conversion of heart and mind. What do you want to tell women who made the same decision and live with regret?
ABBY JOHNSON: God can heal the pain of abortion and it's crucial to seek that healing. God will forgive you if you ask and take steps to heal from that decision.
FC: "Unplanned" is obviously a pro-life movie, but your beliefs and values transcend to the dignity for the whole life – from the dignity of the unborn to those on death row. As a Catholic, can you share why you are so passionate on those issues, especially with regard to the death penalty?
ABBY JOHNSON: I'd say "Unplanned" is more about God's love and mercy than specifically a pro-life film. Anyone on either side of the issue is encouraged to watch it so they know exactly what they support. All persons have dignity bestowed by our Creator and it's not within human rights to take life.
By Glenda Meekins of the Florida Catholic October 16, 2019