Faith Fit Radio, a ministry of the Diocese of Orlando, introduces three new shows hosted by young adults who are providing a witness to their faith through conversation and giving others reason for the hope we have in Christ.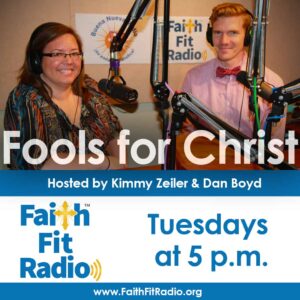 "Fools for Christ" is a weekly podcast for Faith Fit Radio hosted by Kimmy Zeiler (Annunciation Parish) and Dan Boyd. St. Ignatius of Loyola said, "Out of gratitude and love for Him [Jesus Christ], we should desire to be reckoned fools." Join college friends Kimmy and Dan each week as these "Fools for Christ" seek to discover Christ in everything from the banal to the sublime. Listen Tuesdays at 5 p.m.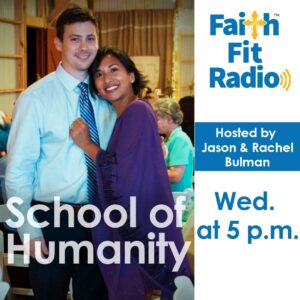 "School of Humanity" is a weekly podcast for Faith Fit Radio hosted by Jason and Rachel Bulman (Church of the Resurrection). Through engaging discussion and with the help of occasional guests, the Bulmans will take you on a journey to discover truth and beauty present in the world around us and within each and every person we encounter. Starting with the core truth that we are each "Imago Dei" (Image of God), join the School and become a student searching for God who seeks us and longs for us. Listen Wednesdays at 5 p.m.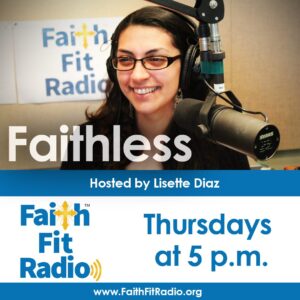 "Faithless" is a weekly podcast for Faith Fit Radio driven to reignite a person's belief in goodness, in hope and in Christ. Hosted by Lisette Diaz (St. Catherine of Siena Parish), this podcast aims to inspire young adults to seek the true meaning of being Catholic in the world today. Although it is difficult for young adults to be a visible symbol of faith in society, this podcast hopes to ground you in the light of faith.  Come and be that hope and light of Christ with us. Listen Thursdays at 5 p.m.
Visit www.faithfitradio.org for more information and to listen. Download our free app from iTunes and Google Play – search "Faith Fit Radio."  Also, visit www.faithfitradio.org or https://soundcloud.com/faithfitradio.
Our Mission Statement:
Faith Fit Radio is a tool for missionary disciples of the local, young Church created by the Diocese of Orlando to enkindle a deeper faith among young adults and to help lead people to a faith that is fully alive!