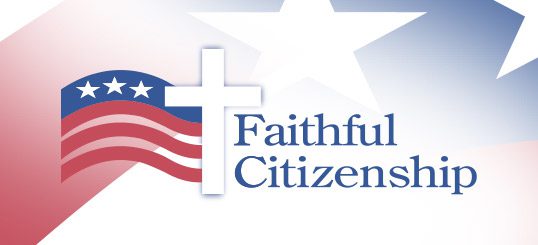 Election season can be a great opportunity for catechesis about missionary discipleship and the political responsibilities of Catholics. To help you in your formation efforts, and to equip you to answer questions about the Church's role in political life, the Catholic bishops have made available dozens of resources at faithfulcitizenship.org, including:
The text of the statement, Forming Consciences for Faithful Citizenship
A novena for faithful citizenship, a prayer service, and a resource on ways to pray as a faithful citizenship.
Lesson plans for elementary and high school students, and for adults.
Learning activities for teachers, and ideas for DREs.
Simple, two-page handouts on important topics such as Conscience Formation, Civil Dialogue, and Contacting Your Elected Officials.
Videos on Faithful Citizenship 101, civil dialogue, the call to participate, and other topics.
Do's and Don'ts Guidelines and Political Activity Guidelines
The majority of these resources are also available in Spanish.
Forming Consciences for Faithful Citizenship: A Call to Political Responsibility and Faithful Citizenship Bulletin Inserts: Part I & Part II are also available for purchase at the USCCB store.
© 2016, USCCB. All rights reserved.