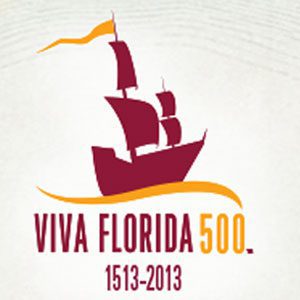 Bishop John Noonan will celebrate Mass on April 2 at 10 a.m. at Immaculate Conception Catholic Church in Melbourne Beach as part of a week-long celebration of the 500th anniversary of the discovery of Florida by Ponce de Leon.
On April 6 at 10 a.m., Father Gilbert Medina, pastor of St. Mary of the Lakes Parish in Eustis, will portray Don Juan Ponce de Leon during "Re-enactment of the Landing and Ceremony," presented by the Historic Florida Militia as part of its Ponce de Leon Celebration. The re-enactment will take place at the Plaza de la Constitucion in the St. Augustine Historic District, 25 Cathedral Place, St. Augustine. It is the first of several re-enactments celebrating Florida's 500th Anniversary.
For more information visit www.vivaflorida.org/Events/Ponce-de-Leon-Celebration.