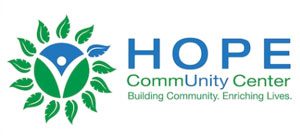 Sister of Notre Dame de Namur Ann Kendrick received a welcomed surprise from the Orlando Magic Youth Foundation when it announced Jan. 25 that Hope CommUnity Center was among its $100,000 grant recipients. This is the second year the Center has received the top award.
"We did not expect this at all," said Sister Ann. "It is an honor that the Magic organization holds so much respect for our work and honors our work with such a generous grant."
Operating on a small budget, the Hope CommUnity Center is a ministry of the Sisters of Notre Dame de Namur, that started in the early 1970s in Apopka. The ministry works with the farmworkers and working poor. For 40 years, the ministry has made known the goodness of God through their love of the poor.
The ministry is dedicated to empowering Central Florida's immigrant and working poor communities through education, advocacy and spiritual growth.
This is the third year the Orlando Magic Youth Foundation has awarded monies to local charities that serve youth. The Hope CommUnity Center was recognized for its Exceptionally Intelligent Talented Ones (EXITO) program, a yearlong, multi-faceted family development program aimed, in part, at helping immigrant family members acclimate to life in the United States.
Laura Firtel, Hope CommUnity Center program development coordinator, said the EXITO program offers in-school and after-school tutoring programs, postsecondary education planning, as well as youth group programs. However, its main focus is its Nurturing Family Program, a 15-week program during which parents, teens and children gather one night a week to discuss timely and pertinent topics in age-appropriate and group settings.
"All of the things that we do have multiple goals," Firtel said. "One is to help families become more harmonious and to help parents navigate the culture so they can be more supportive to their children. We want to help build communities among the people so that they feel like they have a safe place to turn to and other people they can lean on."
The grant will be used to look at additional means of helping children grow up to be healthy, whole, functioning, contributing people who are part of a community.
"We are a service learning community meaning that everything we do, every program we offer is aimed at empowering people and building community," Firtel said. "It's not just about tutoring and mentoring and teaching. It is how can these things be used to transform how people see themselves and how their skills can be used in the community?"