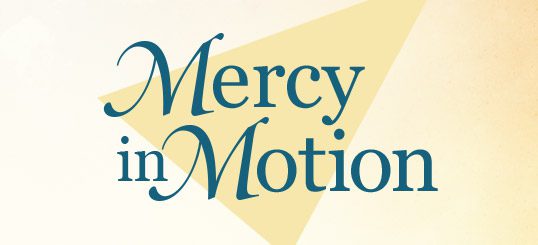 Our actions need to authentically reflect God's mercy.  As the Jubilee Year of Mercy continues, here are some resources and reminders on how to show others the mercy of God.
Visit the USCCB website to explore the different ways that you can live out that mercy every day!
Corporal Works of Mercy – Are found in the teaching of Jesus and give us a model for how we should treat all others, as if they were Christ in disguise.
Spiritual Works of Mercy – Guide us to "help our neighbor in their spiritual needs." (USCCA)
Mercy with Francis – Explores the "Jubilee" signs of mercy that Pope Francis will do throughout the year. .
Moments of Mercy – Give short monthly suggestions for working mercy into your everyday life.
Meditations on Mercy – Help us reflect more deeply on God's call to mercy through these monthly scripture reflections.
Looking for a book selection to help with reflecting on mercy?  Pope Francis: A Guide to God's Time offers an introduction to the biblical themes Pope Francis sees as being most important for Christians today as well as 91 full-color photographs that show the pope living what he preaches, bringing God's love and mercy to those in need. Also available in Spanish.