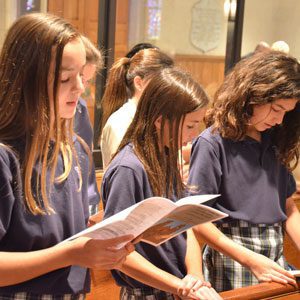 "I came initially with some doubts and reluctant about how this would work, but I found myself looking forward to attending each meeting." -Teen
Groups for Teen Faith Sharing – Teens meet weekly during Lent with other high school students to watch a short video and discuss how you can grow closer to God through the Eucharist. Each session has a fun and thought provoking video design just for teens. Small groups prepare for the upcoming Sunday Mass. During Lent, teens strengthen their sense of community and prepare to renew their baptismal promises at Easter by learning more about the Eucharist.
Teen small groups are easy to implement, affordable, and effective.
View a Sample Video, Preview the Participant Booklet, and Order Materials for Your Teens.