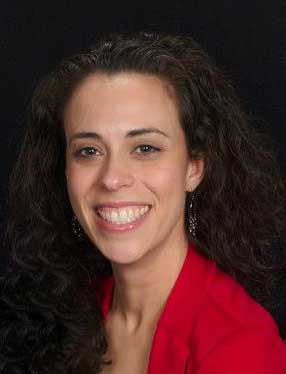 Effective October 1, Ingrid M. Delgado joins the Florida Conference of Catholic Bishops (FCCB) as Associate for Social Concerns/Respect Life. Her primary responsibility will be to serve as a representative of the bishops on issues of human life, dignity and social justice before the legislative and executive branches of government and community organizations. She will also work closely with staff and directors in Florida's Catholic dioceses through the activities of various committees of the FCCB. Delgado succeeds Sheila Hopkins who retired after serving in the position since 2002.
"We are pleased that Ingrid Delgado has chosen to bring her talents and experience to the FCCB. Her extensive, first-hand knowledge of the needs and challenges of many of the most poor and vulnerable members of society will be a tremendous asset as she advocates for just policies at our state Capitol," said Michael B. Sheedy, Director of Public Policy, Florida Conference of Catholic Bishops.
Previously, Delgado served as a grants specialist and case manager for Catholic Charities of Central Florida Refugee Services. Serving as a liaison between clients, community resources and governmental agencies, her duties included providing case management and transition services to recently-arrived international refugees, asylees, parolees, and human trafficking victims. Prior to her employment with Catholic Charities, Delgado lived full time in San Juan de la Maguana, helping to provide for the nutritional, medical and educational needs of the residents of the poorest region of the Dominican Republic. She has also held teaching and curriculum development positions.
Delgado received a Bachelor of Arts from the University of Central Florida and is currently pursuing a Master of Arts in Diplomacy from Norwich University. Ingrid, her husband Roberto Delgado, and their son Levi reside in Tallahassee.
The Florida Conference of Catholic Bishops is an agency of the Catholic Bishops of Florida. It speaks for the Church in matters of public policy and serves as liaison to the executive, legislative and judicial branches of government. The archbishop and bishops of the seven (arch)dioceses in Florida constitute its board of directors.