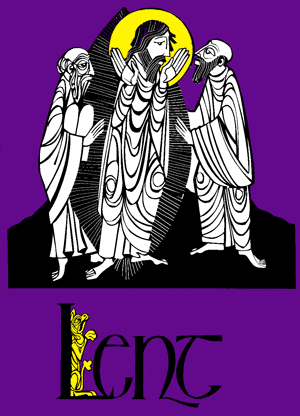 "It is in that process of seeking God's forgiveness that we are renewed in His grace"
Participating in the Sacrament of Penance has brought Katrina Jimenez closer to God. The Queen of Peace parishioner said confronting her sins on a monthly basis has not only allowed her to get to know herself as she examines her heart, but also who God wants her to be.
"I feel as if I am in God's graces when I confess my sins," Jimenez said. "I feel that going to confession is an act of humility and obedience to God. It truly promotes self-esteem because it is built on truth. Through the Sacrament of Penance, God is building us up, not tearing us down. He is showing his love for us."
As we near the Lenten season, and especially in this Year of Faith, the U.S. Conference of Catholic Bishops are encouraging Catholics worldwide to make going to confession an integral part of their spiritual journeys.
"The Sacrament of Penance is an experience of the gift of God's boundless mercy," appears in a statement issued by the USCCB. "Not only does it free us from our sins, but is also challenges us to have the same kind of compassion and forgiveness for those who sin against us. We are liberated to be forgivers."
Bishop John Noonan said Pope Benedict XVI's call to a renewal of faith, Porta Fidei, reminds us how important our faith is and part of our faith is the reconciliation. He said personal responsibility and personal accountability has been lost during the past several years, so now, the Church is asking us again to be renewed in that spirit and grace of God.
"There are times in our lives that we need to seek God's forgiveness and it is in that process of seeking God's forgiveness that we are renewed in his grace," Bishop Noonan said.
He said he is often asked as to why we must confess to a priest. The priest is an instrument of God's mercy. "It is easy to confess our sins to the Lord," he said, "but Jesus says, 'where there are two or three gathered in my name, there I am in the midst' to reassure us of his presence in our lives.'"
Priests at Holy Family Parish in Orlando hear confessions daily, Monday-Saturday, and will even visit people's homes if they are homebound.
"Penance is a beautiful sacrament," said Father Justin Vakko, associate pastor at Holy Family. "It is a celebration of God's mercy and compassion in our lives. It brings joy and peace to people's hearts."
For some, fear or shame keeps them from receiving this grace and joy. In the past, Jimenez has experienced similar feelings while reflecting on her sins and faults as she prepared for confession. She was thinking she did not belong in church when a "divine sense of humor" came upon her, making her realize that church was the place she needed to be.
"So many times, when we need God the most, we stay away, ashamed of our sins," Jimenez said. "That day, I walked eagerly down the aisle to the confessional, smiling because I was about to be forgiven."
Editor's Note: Our observance of Lent begins on Ash Wednesday, which falls on February 13 this year, and is a day of fast and abstinence for Catholics. At Mass on Ash Wednesday, the imposition of ashes replicates an ancient penitential practice and symbolizes our dependence upon God's mercy and forgiveness.
During this Lent, the U.S. bishops are encouraging Catholics to make going to confession a significant part of their spiritual lives. They have issued a statement, "God's Gift of Forgiveness: The Pastoral Exhortation on the Sacrament of Penance and Reconciliation" that can be viewed online at www.orlandodiocese.org. You will also find resources to help individuals who have not been to confession in a while "rediscover" the sacrament.
During Lent, the baptized are called to renew their baptismal commitment as others prepare to be baptized through the Rite of Christian Initiation of Adults, a period of learning and discernment for individuals who have declared their desire to become Catholics.
The three traditional pillars of Lenten observance are prayer, fasting and almsgiving.
The Diocese of Orlando has set aside March 25 as a Day of Reconciliation and many parishes will offer additional opportunities for confession. More details will be available in the March 8 issue of the Florida Catholic.