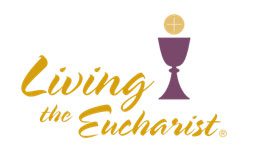 Living the Eucharist: A Ministry that gets results! Presented by Fr. Kenneth Boyack, CSP and Fr. Frank DeSiano, CSP
This webinar will highlights how Living the Eucharist implements the New Evangelization. Topics include: Pope Benedict XVI's Apostolic Exhortation, The Sacrament of Charity, as the inspiration for this ministry; how the small groups for adults and teens, the Lenten devotional booklet, the Family Activity Booklet, the bulletin inserts, and the prayer campaign create transformative encounters with Christ; and the impressive evaluation results. View the recording.
Register for a repeat of this webinar on Wednesday, October 16 at 1pm ET.
Best Practices for implementing "Living the Eucharist" in your parish. Presented by Fr. Kenneth Boyack, CSP
This webinar covers topics such as the role of the pastor and parish staff, best practices for Parish Leadership Teams, training small group leaders, ways to get maximum parish participation, using your parish website, adapting this ministry in different size parishes, and implementing Living the Eucharist in Years 2 and 3. View the recording.