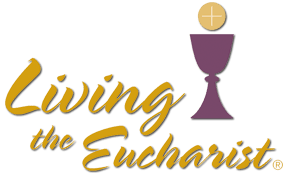 Learn how Living the Eucharist can transform your parish in Lent 2017 with these free webinars from Paulist Evangelization Ministries:
All registrants will be sent a webinar recording so even if you are unable to attend live, we encourage you to register and watch the recording at your own convenience.
Living the Eucharist is an exciting parish-based renewal experience designed to help parishes foster spiritual growth and discipleship through a more profound experience of Sunday Mass. Living the Eucharist runs during Lent for three years and encompasses the full scope of parish life and spirituality through practical, concrete activities and resource materials. It helps the entire parish—adults, teens, and families—grow in their faith and live as disciples of Jesus who carry out the Church's mission every day. The materials are available in English and Spanish.