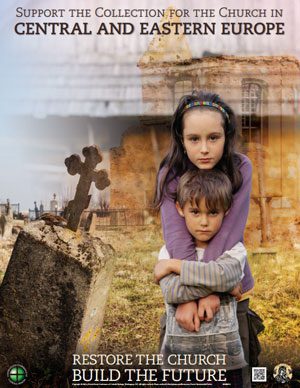 A special collection for Catholic Relief Services (CRS) will be held the weekend of March 8-9 at parishes throughout the Diocese of Orlando. Centered on the theme, "Help Jesus in Disguise" the collection supports Catholic organizations that carry out international relief and solidarity efforts. Programs include relief and resettlement for victims of persecution, war, and natural disasters; development projects to improve living conditions for the poor; legal and support services for poor immigrants; peace and reconciliation work for people suffering from violence; and advocacy on behalf of the powerless.
CRS is the official overseas relief and development agency of the U.S. Conference of Catholic Bishops.
This special collection also channels aid through the bishops' conferences of Central and Eastern Europe to meet the needs of rebuilding the Church: training seminarians and lay leaders, supporting social service programs, youth ministry, pastoral and catechetical centers, schools, church construction and renovation, and evangelization through Catholic mass media.