August 30, 2017
We are very proud to welcome our 2017-18 Catholic Volunteers in Florida! Below you will see how amazing and talented this group of volunteers is, extending the legacy of so many of you who have dedicated a year (or many more!) of your lives to living simply, doing justice, building community, growing spiritually, and serving people on the margins. Thank you for your prayers and support this coming year. We look forward to a year of growth and transformation as we put our faith into action in the world.            
Gianna Borst, originally from Clearwater, received her degree in Religious Studies from the University of Florida in Gainesville. She volunteered as a youth catechist at her home church and was a bible study leader on her college campus. She supported 20 students at Gainesville High School last year, working to preparing them for exams and life after graduation. She is now serving as a Teacher at St. James Catholic School in Miami.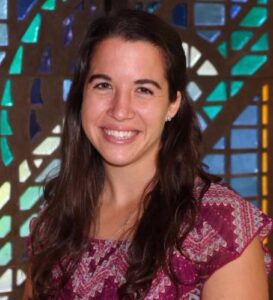 Teresa, of San Antonio, Florida, studied at the University of Florida in Gainesville before joining CVIF. Teresa has prior service experience working with the youth in impoverished communities of Peru. She comes to us after working as a Certified Nursing Assistant in Dade City and plans to go graduate school to become a Physician's Assistant. She is serving as Spiritual Formations Coordinator at Metropolitan Ministries in Tampa this year.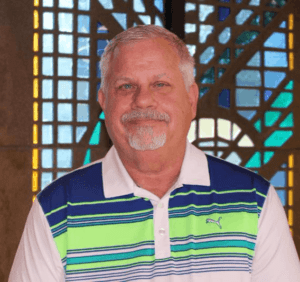 John, originally from Indianapolis, Indiana, received his MBA from the University of Pittsburgh in Pennsylvania. John comes to CVIF after spending the last eight years building a successful business consulting firm. He is a published author and has served on the board of a variety of health organizations. He is currently serving as a Resident Assistant at L'Arche Jacksonville.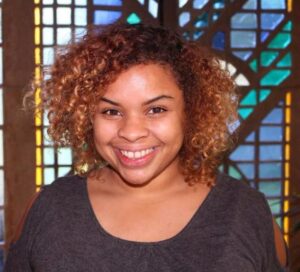 Vanity, a Florida resident, studied Journalism at the Florida A&M University in Tallahassee. During her time on campus, she founded the first Latina student organization to bring awareness to the Hispanic population of the HBCU and upon graduation continued working on campus in the Office of Enrollment Management. She is now serving at Enterprising Latinas and the Wimauma Community Development Corporation.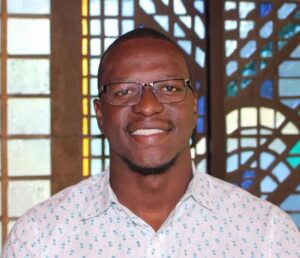 Edson Jean, a South Florida native, studied Psychology at Miami Dade College. He volunteers as a "big brother" to a local student through the Big Brother, Big Sister program and is dedicated to helping young people become productive, successful members of their community. He is now serving as a Youth Advisor with Overtown Coalition Youth Center in Miami and as a mentor for South Florida CARES.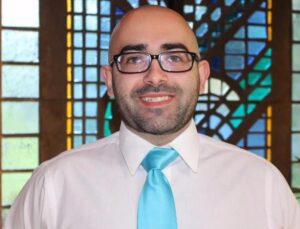 Alex, a Miami resident, received his degree in Business Administration from the University of Miami in Coral Gables, Florida. He has supported Camp Kesem in Miami over the past four years as a counselor and fundraiser supporting children whose families have been affected by cancer. He is serving at Florida Justice for Our Neighbors, providing free, high-quality immigration legal services to low-income families in Homestead.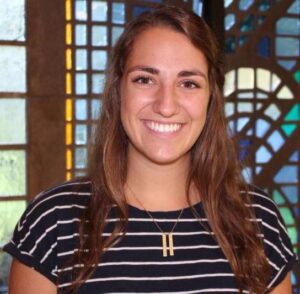 Kalley, of Loretto, Minnesota, studied Integrated Elementary and Special Education at the University of Minnesota-Duluth. She represented her community as Delano Ambassador in 2014 and continues to serve as a committee member. She served in a variety of leadership roles on campus before joining CVIF and is currently serving as a a Teaching Assistant at St. Andrew Catholic School in Orlando.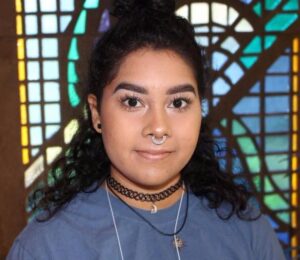 Marya studied Business Administration at Hillsborough Community College and comes to CVIF looking for new opportunities to serve her local community. Over the past three years she has worked with nonprofit organizations providing support to low-income families and currently serves on the Wimauma Community Development Corporation's board of advisers. She is serving with Enterprising Latinas in Wimauma.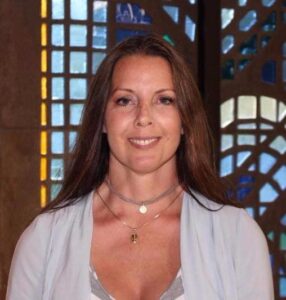 JoEllen, a Tampa resident, received her degree in History from the University of Maryland and is currently studying at the Lay Pastoral Ministry Institute in St. Petersburg. She served as a combat pilot and key spouse during her twelve years of military service. She spent seven years as a parish volunteer at her local church before joining CVIF. She is currently continuing her service in ministry in the Tampa Bay area.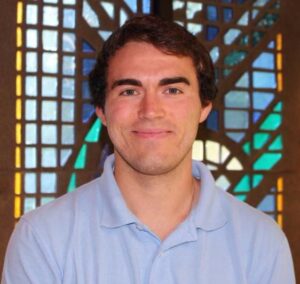 Steven, originally from Gaithersburg, Maryland, received his Political Science degree from The Catholic University of America in Washington, D.C. He has experience working with Congressman Chris Smith and Congressman Joe Pitts in Washington D.C. and joins us after serving as a Jumpstart Corps member serving preschool children in low-income neighborhoods. He serves as a Resident Assistant at L'Arche Jacksonville.
Learn more about our volunteers and follow their journey this year, by visiting the "Our Volunteers" page at www.cvif.org.