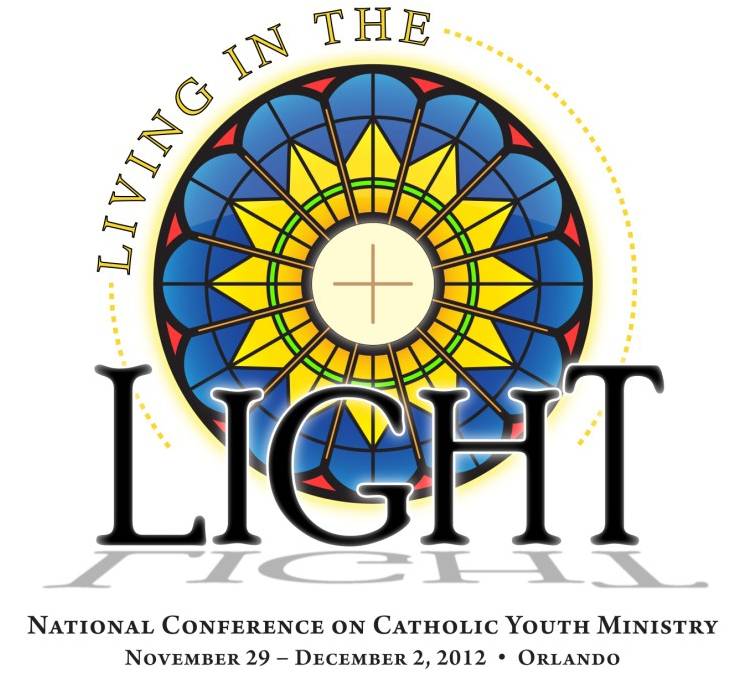 The student contest for the 2012 National Conference on Catholic Youth Ministry begins December 13, 2011 with submissions due February 6, 2012.
Who can submit?
Any Middle School or High School student who attends a Diocese of Orlando parish or Catholic School can submit artwork.
What is the Theme?
The theme is "Living in the Light," and the artwork must represent the artists' view of what Living in the Light means to them.
What kind of art can be submitted?
Submissions can be drawing/sketch, painting, design created with an art software/program, or photography, and must be either 9" x 12", or 12" x 18".
Why submit art?
The winning artwork will be displayed at the National Conference for Catholic Youth Ministry being held in Orlando Nov. 29-Dec. 1, 2012, and prizes will be given for the top three submissions in two age categories: Middle School and High School.
When must art be submitted?
The art contest kicks off on St. Lucy Day, Dec. 13, 2011 and art can be submitted through February 6, 2012.
When will art be judged?
Art will be judged in March, and winners will be contacted in April 2012.
For more information, contact Maggie McGowan at Mmcgowan@churchoftheres.net. A detailed listing of the art contest rules and guidelines, as well as middle school and high school lesson plans related to the Feast of St. Lucy can be downloaded by clicking here.