The 2013 revision of NCEA's popular faith student assessment tool for Catholic schools and parish religious education programs will be known as NCEA Information for Growth: Assessment of Children/Youth Religious Education. We will refer to it in its shorter form as NCEA IFG: ACRE edition.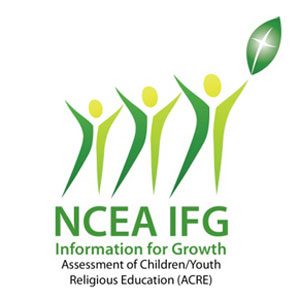 More than 2,000 people participated in the contest to rename NCEA ACRE (Assessment of Catechesis/Religious Education, 2001), the name of the current assessment tool. The contest was held from August to November 2012.
The most popular name from the contest vote was "General Assessment of Religion and Catholic Education" (GRACE). The NCEA staff exercised the option within the contest rules to choose a name other than one submitted from the field. Laurie Thompson, a religion teacher from St. Pius X High School in Houston, Texas, will receive the contest prize for submitting the most popular name among field submissions.
NCEA IFG: ACRE edition will be available September 2013 for use in Catholic faith education contexts. NCEA will continue to partner with Computerized Assessments & Learning (CAL) to receive orders and to send out scored reports.
To learn more about the newly revised assessment tool, please visit our website.