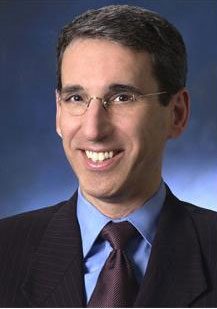 De La Salle Christian Brother Robert Bimonte has been named president of the National Catholic Educational Association (NCEA) effective July 1, 2013. Brother Bimonte will succeed Dr. Karen Ristau who has served in the position since 2005.
The announcement was made by The Most Reverend Wilton Gregory, archbishop of Atlanta, who spoke on behalf of the association's executive committee, which made the appointment.
"During my three years as chairman, I became very aware of Brother Robert Bimonte's enormous contributions to Catholic education and to NCEA. "Brother's appointment as the next president of NCEA is supported by the entire board of directors. I am confident that Brother Robert will continue the dedicated and innovative leadership of our out-going president, Karen Ristau."
Archbishop Gregory, who retired as chairman of NCEA's board of directors this month, added, "I extend to Brother Robert my personal blessing and wishes for success as he assumes the leadership of NCEA on July 1."
The firm of Hyatt-Fennell was counsel to the NCEA board for the search, according to Archbishop Gregory, who said that 52 applications were submitted and 16 candidates were recommended to the search committee.
Bishop Blase Cupich, bishop of Spokane and the new NCEA chairman, noted, "I look forward to working with Brother Bimonte. His vocation and career-long commitment to Catholic education, especially his services to the association as executive vice president and executive director of the Elementary Schools Department, will ensure a successful collaboration during my three years as chairman of NCEA's board of directors and Brother Robert's first term as NCEA president."
Dr. Ristau also expressed her gratitude to Brother Bimonte for his service to NCEA for the past 10 years, adding, "It has been an honor to work with Brother Robert. As I look ahead, I am confident that Brother Robert's deep faith, great leadership and educational experience will help strengthen and expand the ministry of Catholic education for future generations."
Brother Robert Bimonte
Brother Bimonte currently is the executive vice president of NCEA and previously served as executive director of the Elementary Schools Department since 2002. Prior to joining the association, Brother Bimonte was the secretary of Catholic education in the Diocese of Buffalo for seven years, overseeing both Catholic schools and religious education. He also served for one year as secretary of education for the Christian Brothers Conference and worked as a consultant and facilitator for schools, dioceses and religious communities throughout the country.
Brother Bimonte has been an administrator on both the elementary and secondary levels and has taught at grade levels from preschool to graduate school. He graduated from New York University with a B.S. in education and psychology and has a master's degree in religious education from Saint Joseph's Seminary.
An authority on brain-compatible learning, Brother Bimonte's post-graduate research has been recognized by the Hewlett/Packard Foundation. He also has conducted numerous retreats and workshops on a wide variety of topics, including collaborative learning, the power of myth and transformational leadership.
"I look forward to serving as president of NCEA at this important time in the history of Catholic education," said Brother Bimonte. "I believe this association exists so that God's people can be served. I want to deliver the message that Catholic education is alive and well in this country and that our teachers, catechists, administrators, directors of religious education, diocesan leaders and higher education and seminary leaders are doing amazing work."
Bishop Cupich also applauded the accomplishments of Dr. Ristau, who announced her retirement last year and has served NCEA for the past eight years as president. "Dr. Ristau has devoted her entire career to Catholic education. She leaves a great legacy, not only at NCEA but for a lifetime of achievement in the ministry of Catholic education," he said.
National Catholic Educational Association – 1005 N. Glebe Rd., Ste 525, Arlington, VA 22201-5792 – (571) 257-0010