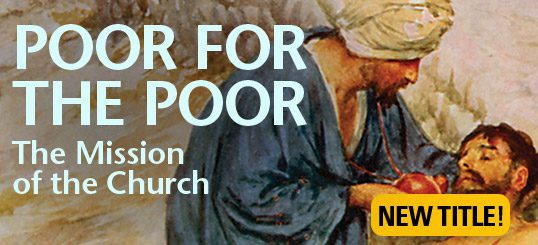 Our human poverty invites us to stay humble and connects us to our brothers and sisters.

– Pope Francis
A thoughtful reflection for faith formation leaders, social justice ministers, catechists, pastors, theology students, and lay persons on how poverty invites us into the blessedness of the Gospel.
See how Cardinal Gerhard Müller, Prefect of the Congregation for the Doctrine of the Faith, uncovers the liberating and evangelizing mission of the poor Church through his theological and personal reflection in this timeless book.
Get greater insight into enduring questions in Poor for the Poor: The Mission of the Church, as it looks at the social teaching of the Church, the writings of recent popes as well as the writings of Gustavo Gutierrez and Josef Sayer, and the experiences of the Church in Latin America, including liberation theology.