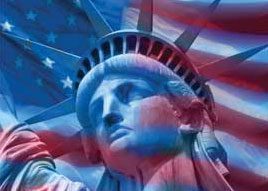 The United States Conference of Catholic Bishops has been developing a series of bulletin inserts to address a wide range of issues from our concerns over religious liberty to the Church's teaching on sexuality and openness to new human life. The fourth installment of bulletin inserts is released and recommended for parish distribution from now throughout October. The insert provides parishioners with practical things they can do to stand up for religious freedom, including prayer and action. The insert also links to new prayer resources for the month of October.
As the Conference has done with the other nationwide bulletin inserts related to healthcare reform or the HHS mandate, these are being provided electronically. This model has worked well as many parishes have printed these one-page inserts directly into their bulletins. All inserts will be provided in English and Spanish, as well as black & white and color. For your convenience, copies of each insert in PDF format are attached below.
Additional resources are posted on the USCCB website
www.usccb.org/conscience and www.usccb.org/freedom. Religious Liberty prayer cards can be ordered online at www.usccbpublishing.org/productdetails.cfm?sku=7-328.
Thank you for your actions and prayers on behalf of this nationwide effort!