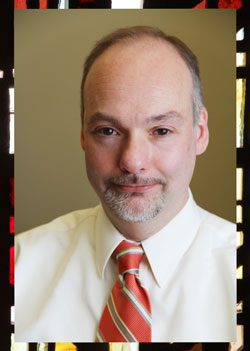 Welcome to Bruce Croteau, director of liturgy for the Diocese of Orlando and St. James Cathedral. Bruce Croteau began his new post on April 15.
Mr. Croteau has served as the Pastoral Associate for Liturgy and Director of Worship for Holy Trinity Catholic Church in Washington, DC, and has a long history with the Diocese of Orlando, having served as Director of Liturgy for St. Margaret Mary Church in Winter Park; St. Francis of Assisi in Apopka; and Sts. Peter in Paul Church in Winter Park. Mr. Croteau has in a sense come "full circle" as early in his career he worked as an Assistant Music Director at St. James Cathedral.
Besides being proficient in voice, piano, organ and conducting, Mr. Croteau is a gifted and talented presenter/trainer on countless liturgical related topics. He has several published works on theological reflections and worship guides. In addition, he currently serves as a Council member of the National Association of Pastoral Musicians.