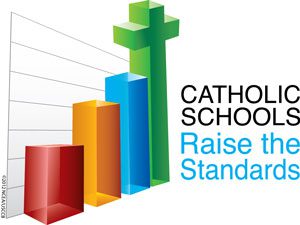 Twenty students from nine Catholic schools in the Diocese of Orlando are the beneficiaries of the first allocation of the new tuition assistance endowment made possible by the Alive in Christ Capital and Endowment Campaign, overseen by the Catholic Foundation of Central Florida. Selected solely on a needs basis, each received $2,500 to help offset the costs of tuition.
"In the Catholic classroom, knowledge is never separated from its moral context," said Meghan Post, president of the Catholic Foundation of Central Florida. "Students learn that faith has very real consequences for the world and for their own lives. To be able to learn and grow in such an environment is a blessing, and it's something that a secular education cannot offer. Through their gifts to Alive in Christ, the faithful of our diocese are making this opportunity available to families who may have thought it was beyond their reach."
The endowment is designed to provide support to students indefinitely. Monies from the original gifts, and any additional gifts donated in the future, will never be spent; rather, the scholarships will be funded through the interest generated from the principal in the account. This system allows the endowment to ultimately grow and provide financial assistance to more students and their families throughout the years.
Henry Fortier, superintendent of Catholic Schools, said the endowment is critical in helping students remain in Catholic schools, especially during the most influential and formative years of their lives. He said Catholic schools are not just about teaching children about God but more importantly, they are about infusing students with the knowledge and skills needed to socialize based on the Gospels. Catholic schools shape students intellectually, emotionally, and spiritually.
"The more students we have in our Catholic schools, the more we are able to shape and mold them so that their lives are a life of service, giving back to the community and giving back to the world God created, and ultimately, why all of us were created – to know him, to love him, to serve him," Fortier said. "Our Catholic schools do that from the time a student walks in to the time he or she leaves."
Six students at Santa Fe Catholic High School in Lakeland were among those receiving financial help. Matthew Franzino, principal, said the gift not only benefits the students, but the schools and community as well.
"Catholic schools represent a community asset," he said. "It is certainly a blessing to be able to keep our Catholic students in the Catholic school system with the assistance of funds through the Alive in Christ campaign. These funds are supporting students that would not be able to attend Santa Fe Catholic without such assistance, especially families with multiple children in Catholic schools."
Still, for some, it is not just the money.
"Receiving this award means that family is not just about the people who live with you or the ones you grew up with," said a mother from St. Andrew Catholic School, whose son received an award. "Family is the people who support, care and share your visions and goals. They are people who believe in you and are willing to lend a helping hand when you need it. Receiving this award means I have an extended family that loves my son so much that they reached out and helped us when we needed it the most."