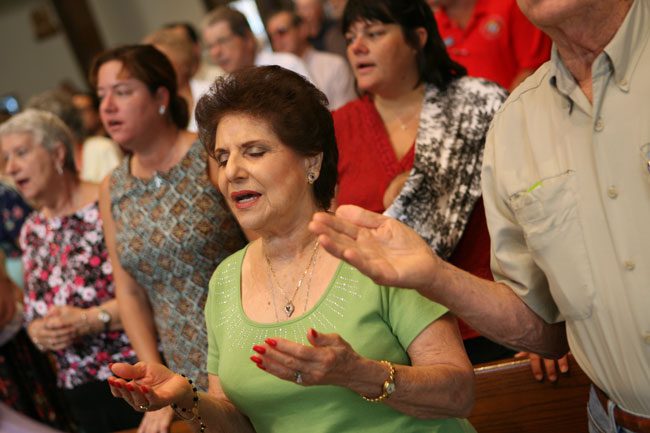 Bishop Noonan writes in his letter that to become better and to become holy in 2017, we should put our focus on God and "put the idols of our lives aside and pray that all our living is to bring God to each other; to bring His Love so perfect, so merciful to each one." If you need more ideas for making 2017 a year of enkindling a deeper faith and realizing a greater wholeness of life, read below.
Body
Join a community garden and reap the fruits of your labor while eating better and nourishing your appreciation for God's creation.
As you walk, be aware of all of your senses: smell, touch, hearing, taste and sight –fully experiencing the goodness of the Lord.
Mind
Listen to Catholic podcasts that can educate and inspire on the go (see Faith Fit Radio)
Expand your knowledge of Scripture through a bible study.
Soul
Learn a new form of prayer by joining a contemplative prayer group or practicing Lectio Divina.
Spend time with the Lord in Eucharistic Adoration.
Pray the rosary and participate in the "Every Life is a Gift" campaign (see Around the Diocese)