Holy Saturday Helpers' Prayer Service and Rosary Procession with Bishop Noonan
Join us on Holy Saturday, April 19th when Bishop John Noonan will lead us in Morning Prayer followed by a Rosary Procession to the nearby abortion clinic on Lucerne Terrace. Morning Prayer will be held at St. James Cathedral (215 N. Orange Ave., Orlando) beginning at 8 a.m. The rosary will be prayed in both English and Spanish. If you would like to volunteer to help during the event, please email advocacyjustice@orlandodiocese.org.
The Helper's approach maintains a loving, prayerful presence at the places where babies are put to death. Just as the Blessed Virgin Mary and St. John stood beneath the lonely cross of Christ at Calvary, so too do we go to the present day Calvary of abortion clinics. We pray for the protection of the innocent unborn, healing for the mothers and fathers, and for the conversion of staff and doctors. Please bring your rosary and your friends. We ask that signs be left at home, as our presence is a prayerful witness.
Practice Solidarity, Support the CRS Collection
Participate in the Catholic Relief Services Collection on March 29-30 and positively impact the lives of more than 100 million people at home and abroad, particularly families affected by persecution, war and disasters. This year's collection theme is "Jesus in Disguise." The Catholic Relief Services Collection helps us respond to Jesus' call to care for the least of our brothers and sisters by providing humanitarian aid and ongoing resources.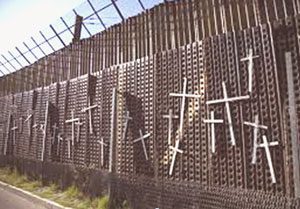 Mass on the Border, Call for Immigration Reform
On Monday, Catholic bishops from Mexico and the U.S. celebrated Mass together along the border in Nogales, Arizona. They did so on behalf of the nearly 6,000 migrants who have died in the U.S. desert since 1998. (Press coverage of Mass on the Border.) In solidarity, Archbishop Dennis Schnurr of Cincinnati issued a statement on the occasion of the Mass on the Border. "I urge all people of faith and good will to remember our migrant brothers and sisters on the occasion of this Mass," he wrote. "I encourage us not to give up hope that we can help our national leaders restore law and order and courageously welcome those whom we have called strangers as our nation's own."
Now Is the Time to Pass Just and Compassionate Immigration Reform
Take Action! Send this electronic postcard your U.S. Senators and Representatives asking that they pass just and compassionate immigration reform legislation in the 113th Congress.
Cardinal Bernadin Aware
Know a young leader who has demonstrated a profound commitment to empowering the poor? Nominate him or her for this year's Cardinal Bernadin Award! Deadline is April 30.
CCHD Newsletter
Check out the latest edition of Helping People Help Themselves, which features student leaders from Camden, NJ, who prove that there is no age limit on community organizing!
Courageously Standing Up for Justice
Did you see? Archbishop Carlson of St. Louis recently spoke out against Right-to-Work legislation in Missouri. Speaking about the government's deportation policies, Archbishop Schnurr of Cincinnati recently said that this "Administration says it stands with migrant families yet has deported more than any in history."
Quote of the Month from Pope Francis
"Living our Baptism to the full . . . also means not accustoming ourselves to the situations of degradation and misery that we encounter as we walk along the streets of our cities and towns. . . . We become accustomed to brothers and sisters sleeping on the streets, who have no roof to shelter them. We become accustomed to refugees seeking freedom and dignity, who are not received as they ought to be. . .Lent comes to us as a providential time to change course, to recover the ability to react to the reality of evil which always challenges us. Lent is to be lived as a time of conversion, as a time of renewal for individuals and communities, by drawing close to God and by trustfully adhering to the Gospel. In this way, it also allows us to look with new eyes at our brothers and sisters and their needs." – Pope Francis, General Audience, March 5
Cardinal Salazar Gómez on Peacebuilding in Colombia – Listen Live!
Join Catholics around the U.S. to listen live to this talk by the Catholic Archbishop of Bogotá and President of the Colombian Episcopal Conference on the Church's role in peacebuilding in Colombia, which has helped lead to the most promising peace negotiations in Colombia in a decade. The Cardinal's talk is on April 4 at Noon Eastern and will be in Spanish with consecutive translation into English. Listen live here. The talk is sponsored by the Kroc Institute for International Peace Studies and is co-sponsored by USCCB Office of International Justice and Peace, among others.
Raise Your Voice for Peace in the Holy Land
Give your endorsement of this ecumenical letter to Secretary John Kerry urging continuing effort to work for an agreement to end the conflict in the Holy Land. This letter, signed by USCCB, is sponsored by Churches for Middle East Peace.
Best Practices for Shared Parishes: So That They May All Be One
This new, bilingual publication from the USCCB Committee on Cultural Diversity in the Church aims to assist pastors and pastoral teams in welcoming diverse communities and building unity in diversity. Best practices highlight how parishes across the U.S. are coming together as one body in Christ in community, mission and ministry. Order it here.
Signs of Hope: Living our Catholic Call to Mission
Here are some recent stories highlighting the Church's work for justice.
Working to Fix Broken Sentencing Laws – Archbishop Wenski and Catholic Charities' Father Snyder recently asked the Senate to support the Smarter Sentencing Act (S.1410)
Ecumenism on the Margins – Fr. John Crossin, OSFS, executive director of USCCB's Secretariat for Ecumenical and Interreligious Activities, reflects on ecumenical efforts for solidarity with those imprisoned.
Camden Student Leaders – A tenacious group of young students in Camden, NJ, shows what it means to put Catholic faith into action.
Lenten Photo Challenge
What is your family or faith community doing this Lent? Do you pray the rosary, prepare meatless recipes or give food to the poor? Whatever it is, now you can share your stories with the world! Instagram or Tweet photos-#VivaLent-showing your Lenten journey, or submit images through the CRS Rice Bowl Facebook page or crsricebowl.org/photo. Weekly winners will be selected at random to appear on the CRS social media pages, and the photo that receives the most votes will be dubbed the Grand Prize Winner and receive a CRS Fair Trade Easter Basket!
White House, Senate, EPA, and Keystone XL
People of faith and others of goodwill are petitioning the White House urging President Obama to Speak with Pope Francis about protecting God's Creation when the two meet later this month at the Vatican.
The Catholic Health Association reports that faith leaders [including a representative from the U.S. Conference of Catholic Bishops] met with President Obama administration officials during a White House event on environmental stewardship and climate change on Feb. 25.
In the overnight hours between Monday March 10 and Tuesday March 11, nearly 30 Democratic U.S. Senators held an all night "climate session" with a series of addresses about the urgent need to address climate change. The National Catholic Reporter describes that six Catholic Senators were among those who participated.
Interfaith Power and Light reports that the Environmental Protection Agency pushed back their public comment deadline on the proposal to limit carbon emissions at new power plants. The new deadline is May 9, 2014. The U.S. Conference of Catholic Bishops and the Catholic Health Association of the United States support such rules.
The National Catholic Reporter has published that the U.S. State Department will begin this week tapping into the deluge of feedback that has poured in during its final public comment period regarding the construction of the northern segment of the Keystone XL transnational pipeline. While the Covenant has not taken a position on the pipeline, the U.S. Catholic Bishops raise important moral questions regarding energy use and production which can be useful in discerning not only the pipeline's merits but, more importantly, whether the extraction of oil from tar sands is in keeping with a climate-threatened planet.
Covenant Director on Fracking
Covenant Director Dan Misleh has written an article for U.S. Catholic titled Is Fracking the Answer to our Energy Crisis? Misleh notes that, "The jury is still out on whether this can be done safely, and the long-term dangers are hard to predict. We may not know, for example, if the chemically tainted water will remain underground or begin to seep into water tables and filter into rivers and streams."
He goes on to say, "Even if this method of pulling natural gas out of the ground can be made safe, it seems that the fuel and the process are, in many ways, the same old approach" that fosters continued reliance on fossil fuels that are known to exacerbate climate change. You are encouraged to take their poll at the end of the article. Learn more about what the Catholic Church has said about fracking.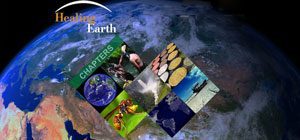 Loyola University Chicago Healing Earth Project
Loyola University Chicago, one of two dozen Catholic universities that have become a Catholic Climate Covenant Partner by endorsing the St. Francis Pledge, is currently producing a creation resource titled Healing Earth Project. EcoJesuit describes that this Project is a living textbook of the International Jesuit Ecology Project headed by Michael Garanzini, SJ, President of Loyola University Chicago and Secretary for Higher Education for the Society of Jesus. Scholars from Jesuit universities and social apostolates around the world are writing this text to heighten awareness of environmental issues.
EcoJesuit reports that in a recent workshop to advance the various chapters, Fr Garanzini addressed the group and shared the vision that this textbook is going to do something that other textbooks do not. It weaves together science, spirituality, and ethics so that science teachers and the students have a deeper human understanding of the world around us, and how we need to strengthen our knowledge and cooperation.
ACTION WORKBOOK for Congregations & 2014 National Building Competition
EPA's popular Battle of the Buildings is returning for another round in 2014. As always, buildings across the nation will compete in a head-to-head battle to see which building can save the most energy and water. Religious communities are encouraged to participate, and can utilize the ENERGY STAR Action Workbook for Congregations.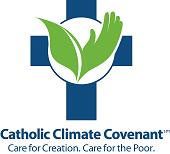 FROM THE COALITION
Through the St. Francis Pledge, the Coalition aims to inspire a faithful witness to solidarity and sustainability. The organization is already seen around the world as catalyst and clearinghouse for engagement of the Catholic community in authentic Catholic teaching on climate change. In order for the Coalition to continue our growth and to enable us to reach new audiences, we encourage your financial support.
12 Measures to Save Energy in Your Parish
Use this helpful list from GreenFaith showing how congregations can conserve energy.

Farmers visit Washington, DC; Advocate for Priority Programs
Last week, a handful of farmers from around the country flew to Washington, DC, to advocate on behalf of sustainable agriculture and rural communities. Catholic Rural Life supported this effort by sponsoring a farmer from Iowa; we also encouraged our network to contact their senators and representatives in support of funding priorities.
We heartily thank those who were able to contact their members of Congress. The Appropriations process will move out of Agriculture committees and eventually head to the full House and Senate. Stayed tuned for future updates.
Visit the blog of the National Sustainable Agriculture Coalition to read more about the farmer fly-in and the priority programs we are supporting. Catholic Rural Life is a member of this national Coalition, which is an alliance of grassroots organizations that works to advance the sustainability of agriculture, food systems, natural resources, and rural communities.
Ontario Catholic Bishops Offer New Reflection on Agriculture
In 1989 the Social Affairs Commission of the Ontario Catholic Bishops issued a document about the agricultural community entitled "The People and the Land". Now, twenty five years later, they take a renewed look at farming issues in their reflection Fruit of the Earth and Work of Human Hands.
The bishops explain that by offering this new reflection, "we can learn and better understand what our Creator has blessed us with, and carefully consider the questions and challenges that Catholic social teaching has to offer concerning Ontario's farming community." Look at this new reflection. You can also download the full statement, plus a facilitator's guide, at the news site of the Catholic Bishops of Ontario.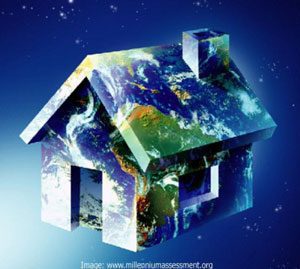 Catholic Sisters for a Healthy Earth Produce Reflection Book
The Catholic Sisters for a Healthy Earth have prepared a reflection booklet that examines the Earth as our home with various rooms.
The booklet – Earth as Our Home – is available as a free download. "We are excited to make this publication available in time for Earth Day on April 22," says the group's coordinator, Joy Peterson, PBVM. "Our intention is to take a new look at how everything we do, no matter where we are, is interconnected and tied to the well-being of all living things."
The booklet includes suggestions of simple actions to take in order to live more sustainably and walk more gently on Earth.